Community
Feedback from our staff and volunteers
We love hearing from those who have worked with us! If you have a few minutes to write a couple of lines about your experience working with Hotbox Events at a festival please email this with your name, occupation and a photo (preferably a photo of you working at a festival!) to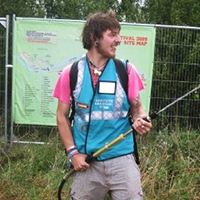 After working as a CAT at reading festival 2009, I swore to always volunteer at the UK's best festival each year after, and 2010 has once again been an amazing experience! The role has delivered me 2 of the best friends I have ever met, fun working experiences helping the public campers and some amazingly fun staff members. The perk of staff camping and arena access is a sweet icing on the cake!
Aaron
Quantity Surveyor and Qualified Carpenter and Joiner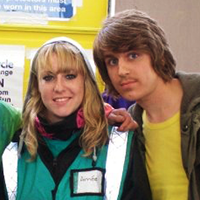 Being a CAT at Leeds Festival 2008 was amazing! It was so much fun, I met some of the most amazing and crazy people both staff and punters! The shifts were good too, I got to meet loads of people and see loads of the bands too. I would defiantly get soaked through and muddy all over again as a CAT in 2009!!!!!
Aimee
Marketing Customer Support Executive for MBNA Chester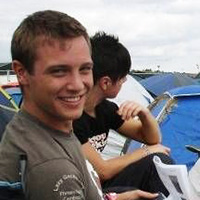 I worked at Reading Festival as a CAT in 2008 and had a brilliant time. The job is fun and takes up very little of your time so you get to do and see everything you want to. It is well organised and a great way to experience the Festival for free and meet new people!
Alex
Divisional Manager, Renewable & Sustainable Energy Division, Working on behalf of Logic Engagements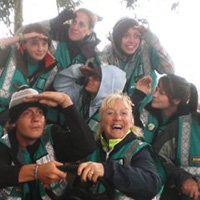 Having been a CAT at Reading Festival, I wouldn't go back to being a regular camper. A great way to enjoy the weekend and meet new people
Alice
English Literature Student, Lancaster University
I thought the midnight to 8am shift would be tough but I enjoyed it the most. All the campers were chilled in our area (Indigo) and most were asleep by 5 am. Overall a really good experience.
Alison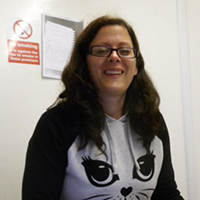 Before working at Latitude I had never worked at or even been to a festival so I was slightly nervous despite already knowing one or two of the CAT volunteers. I soon found there was no reason to be apprehensive. Every one of the staff and volunteers were fantastic, friendly people and I had made new friends within hours of arriving. I had great fun working my shifts (despite lots of rain and thunderstorms) and met some interesting people. I've even become an expert at packing pop-up tents! I'm really looking forward to working at Reading this summer and Latitude in 2010.
Amii
Administration Assistant, King's College London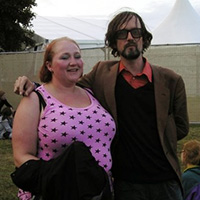 2011 will be my 6th year working with Hotbox Events and as ever, I cannot wait for the summer to arrive! Over the past 5 years I have met some amazing people, had some wonderful times, made loads of friends and even managed to meet the odd celeb or two. I've had the fantastic opportunity to be part of Hotbox Events and see the organisation grow and develop and really make a difference to people's festival experience. Thank you to everyone who has made my last 5 summers so great and I'll see you all in a field very soon.
Amy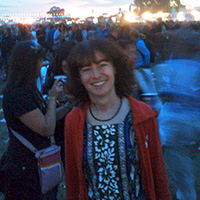 I had a fantastic time volunteering this year at Reading and Latitude Festivals. The job presented challenges and rewards, both expected and unexpected. The experience has helped confirm my decision to move from a career in IT to a more customer-service oriented one in tourism.
Anna
I cannot imagine doing a festival any other way. You get to work with some awesome people, see almost all the bands you want, have a safe and secure campsite and a free ticket. Your shifts fly by and I would hardly call being a friendly face around the campsites something that is particularly stressful!
Ashley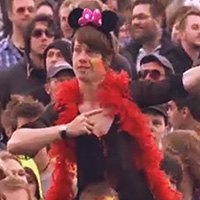 When I first signed up if I'm honest I was just thinking about saving some money but by the end of my first shift I was surprised to find I had actually quite enjoyed it. It was a bit surreal walking around the campsites, talking to drunk people until stupid o'clock then seeing them wake up before my shift had even ended but through a carefully regimented diet of pot noodle and coffee I managed to save some money, see some great bands and generally have a great weekend. Would recommend anyone to try this at least once in their lives as it really was a weekend I'll never forget. Oh and also, the showers where good!
Becan
Mechanical Engineering Student, Manchester University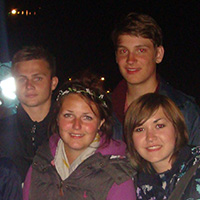 I had an amazing time working with Hotbox this year! I worked at Latitude Festival with a friend and Reading Festival on my own, met so many awesome people and I can't wait to do it all again next year!
Charlotte
Decorative Arts Student, Nottingham Trent University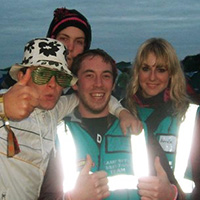 2008 was my third year with CATs at Leeds Festival and now my summers will never be the same without them, the organisation is a lot bigger now than when I first started but we have all grown as a family that have this huge reunion every year, I have met some fantastic people and have been lucky enough to meet some of my favourite artists on the odd occasion. The shifts are brilliant and we get to see at least two nights of the bands over the weekend. I cannot wait to be reunited with my CAT family old and new, and am planning to be a CAT at Latitude this year as well. Roll on Leeds & Latitude Festivals 2009!
Chris
Lifeguard and Swimming Instructor Flintshire County Council North Wales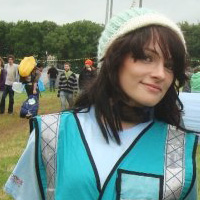 I'd never been to Leeds before so it was a bit nerve racking when I decided to go by myself as I thought most people would have applied with friends. As soon as I got there though everyone was dead friendly and it turned out that most people had done the same as me and were meeting everyone for the first time. Shifts were good as well I only missed about 4 hours of the actual festival so I didn't feel like I had missed anything really. Shifts were actually very enjoyable, we were campsite assistants so not a bad job as we got to socialise a bit and got to meet some "interesting" people. You feel your belongings are a lot safer as well as you're camped in the staff area. I was really gutted when it was all over, and I met some amazing people who I plan to stay in touch with. I also met POO GIRL the Leeds 2009 legend. Good times :) x
Cindy
Hollistic Therapist, Nottingham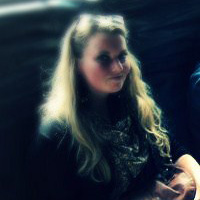 Handing out the free beer and baps at Reading Festival 2012 was not only rewarding but incredibly enjoyable. Finishing the shifts in time for the big acts balanced the enjoyment of meeting new like-minded people with being the festival goers' favourite people. Free beer for them, and hugs for us!
Clare
MA English Literary Studies Student, Durham University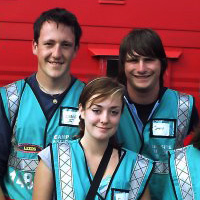 We highly recommend the CAT experience! We both worked at Leeds Festival in 2008 and had an amazing time, the fact that you get free entry into the festival and get to meet new people, other CATs and public alike, meant it was an offer we couldn't turn down. The team we worked with was from all over the UK and we all got on really well. The management staff Jo, Steph and Adam are really friendly and will try to arrange your shifts around what bands you want to see too, meaning we got to see the Killers last year!!!

If we have the opportunity to, we would not turn down the chance at such a fantastic experience again!
Craig Williams & Emma Roberts
Aberystwyth University, North Wales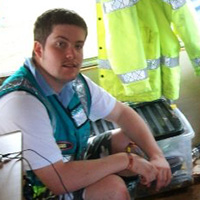 I had never even been to a festival or even a live music event until 2008 when I first worked a volunteer with CATs at Leeds, I was really apprehensive at first but the staff and other volunteers were so friendly I felt at ease and had made friends within the first hour of setting up my tent, I found helping the public was really rewarding and I am really looking forward to coming to Leeds again and also Latitude for the first time in 2009
Daniel
Lifeguard for Flintshire County Council North Wales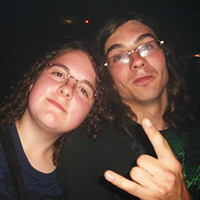 I've worked for Hotbox for 3 years now, first one was in 2007 and was nervous as didn't know what to expect, but after that I have been hooked. It's just an amazing atmosphere, get to meet and interact with such a varied bunch of great people in the campsites. I would definitely recommend it to people who want a different view of the festival experience. I wouldn't go back to been a normal camper now.

The best thing this year was my team and I met an amazing person and things are going well, thank you Hotbox, you bring people together. I will be back for 2010! I want it to be now!
Daniel & Jo
Self Employed Joiner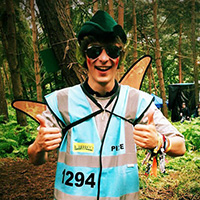 I had an amazing time working with Hotbox this year! I worked at Latitude Festival as a pixie in the woods, I went on my own but met so many awesome people over the weekend, I loved every second helping the general public during the day and seeing incredible bands at night! I really can't wait to do it all again next year but hopefully this time as a supervisor!
Edd
Economics Student, University of East Anglia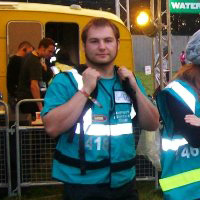 Working the festivals is the highlight of my summer and this is helped due to CATs. Having experienced both sides of festival life CATs offers more opportunities to meet people, see the festival and have fun doing it. The people in charge of CATs do a great job and are fully supportive, and over the last 5 years I have grown to know them very well and now class them all as very good mates. Viva la CAT's……bring on 2009 (Leeds baby, whoop)
Gareth
Fitness Instructor, Chester University
Reading 2012 was my first ever festival, both in attendance and volunteering and I really enjoyed it, it was a great experience. There was never a dull moment, whether it was helping arrivals to their campsite and putting up tents, while trying to avoid them blowing away! Or doing the graveyard shift; making sure all the campers were happy and using my training I had gained previously as a student welfare volunteer. The atmosphere was both friendly and electric. The Hotbox staff were always kind and accommodating and were there when you needed them. And it was FUN! I would definitely do Reading Festival next year!
Gareth
Musical Director, Teacher and Broadcaster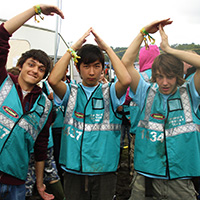 I would just like to say I had a fantastic time down at Reading Festival and it wouldn't be the same without how friendly and awesome the Hotbox team was, and how fun it was to camp with some great people. Doing Voluntary work has been well worth my time, as it is a completely different experience to the festival itself (in a good way) as you have great shifts, decent toilets, food, access to hot showers and the location of the camp was great for getting around the festival itself. I will recommend to anyone out there who hasn't considered voluntary work and I will volunteer again in the near future.
Garhing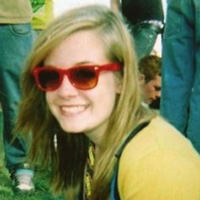 I loved working as a CAT at Reading festival 2009! I'd already been to Reading festival the year before, but this was the first time that I worked. The shifts that I worked meant that I was able to see most of the bands that I wanted to. The staff toilets, showers and campsites were fantastic too! I met some great people, (staff and campers) and even though my shifts were rainy and cold, I would recommend it!
Helena
Student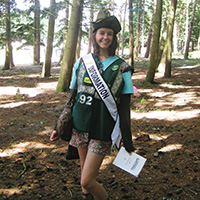 I had a brilliant weekend at Latitude 2010! I went with two friends but met lots of lovely new people. I got to see lots of bands and comedians and the shifts were enjoyable, with campers being so friendly when they realise your job is to help them. I'd really recommend it, as I wouldn't have ever thought about going to Latitude before I learned about it through the Hotbox Events CAT and HAT scheme :)
Jessica
Student, St Albans
I've been working as a CAT at Leeds Festival since 2007 and it just gets better every time! Each year my friends ask me to be a regular festival goer with them but CATing is just too good to turn down, especially with the better facilities, and all for free! You also get to work with some awesome people and get to know them really well after spending so much time with them both at work and back at the staff campsite and maybe even going to see some of the amazing bands with them. I can't wait to see all the old CATs again in 2010 and maybe even meet some new kittens!
Jo
Student, Liverpool
Leeds 2008 was my first festival and being a CAT made it really special, I loved having access to the behind the scenes places and getting to meet loads of people. I think I also improved my arm muscles!
Jude
Project Coordinator for NHS Yorkshire and Humber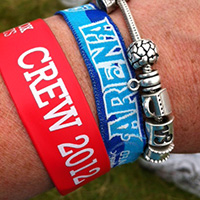 Just want to say thank you for a brilliant time at Leeds Festival 2012 volunteering with Hotbox Events. Working on the Beer and Baps was great fun and all volunteers and staff were so friendly – this was a big help as I was volunteering by myself. I was chatting with the Hotbox staff within five minutes of arriving, they helped with my tent - obviously previous CATs with great pitching skills so thank you! Cannot wait for the 2013 festival applications to open!
Katie
First time at Leeds as a CAT this year, recommended to me very highly by my boyfriend. Can't say anything else than 'Brilliant'. I can't believe that we actually got to see so many bands and enjoyed plenty of time off to relax and chill out by our campfire at night and then to get the deposit back as well!! It was great helping out the members of public and the management team and everyone else were lovely. I also loved the fact we had secure crew camping away from the public sites, I will be recommending this to all my college friends for next year. Leeds CATS 2010! Can't wait xx
Kerry
Lifeguard and Student, Wales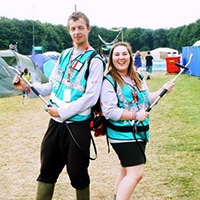 I worked as a CAT at Leeds Festival 2012 and it was of the best decisions I have ever made! Recommended highly by my friends who volunteered the year before. I was extremely nervous to join them this year as I'd never volunteered at a festival. Within hours we got chatting to a group camped next to us and immediately hit it off with some amazing people making our shifts extremely memorable. Working the festival and chatting to festival goers in white camp also gave me a massive confidence boost and I met some incredible people who I am still in touch with. I got to see my favourite bands for free, rave on a muddy slope with a group of mental festival goers, took a liking to Lambrini and lost my voice singing and jumping around in the crowds! Genuinely cannot wait for next year!
Kerry
Fashion and Textile Management Student, Nottingham Trent University
I was a CAT at Reading 2012. I got the opportunity to meet new people from both Hotbox Events and from talking with festival goers while on shift and this was great. The staff campsite felt safe and secure with plenty of decent facilities and this was really great as I wasn't worrying so much about my tent and its contents while on shift. It was also great to get free staff parking - and I knew the parking would be secure because I knew there were CATs working there. The staff were really friendly and helpful too. It was definitely worth getting to enter the arena through staff entrances and to see all those amazing bands for free.
Lara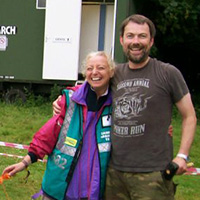 Latitude 2008 was my first ever festival and first ever CAT post. My sister, who has CATTED at Leeds and was also applying for Latitude, encouraged me to apply. Having our own special area within the staff campsite, with its own canteen, toilets and warm showers was good. Plus we were only a few minutes' walk from the staff car park too. I was very much out of my comfort zone to begin with, but my friendly fellow CATTERS, supervisors and team leaders made it all worthwhile and I am looking forward to being part of Latitude 2009
Marilyn
ACLIP - Collection Develoment - Adsetts Centre, Sheffield Hallam University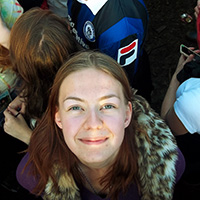 I had great fun volunteering at Leeds Festival 2012, I don't see why anyone would festival any other way! You get to see all sides of the festival without people tramping over your tent in the middle of the night. We'll be back next year!
Mary
Had a great time, as always! Loved working with the team in yellow camping. Met some great people and had time off to ourselves to chill and watch all the bands we wanted. Can't wait to sign up for more with you guys next year!
Rhiannon
Patient Advice and Liaison Volunteer at St James Hospital, Leeds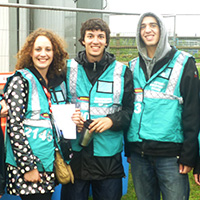 I worked at Reading Festival this year. I had an absolutely amazing time. I went with a group of friends, but also made so many friends when I was there! I have recommended working at a CAT to all of my friends and I will definitely be repeating the experience next year, hopefully at Latitude and Big Chill as well. Thank you Hotbox!
Rosie
Student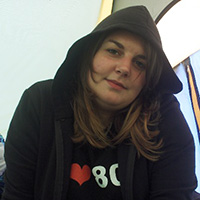 Working at the festival is great fun; you meet some fantastic people, have a laugh with the campers and enjoy the atmosphere and music for free when you're not working
Sarah
Production Designer (Magazine Publishing)
I worked at Reading 2007 and 2008, and I can't wait for 2009! I met some really great CATs that I'm looking forward to seeing again this year. There's plenty of time to enjoy the festival and the shifts can be quite entertaining too! The guys in charge are really helpful and have everything well organised. I've had such a great time as a CAT!
Tracey
Research Scientist
3rd time at Leeds for me this year and once again had an awesome time, got to see so many bands and had some ace times with old and new CATs, public campsites were really lively and it was satisfying to know that we helped make the sites a safe and more friendly environment for everyone. Can't recommend this enough to everyone, see you all again next year CATs in 2010.
Will
Lifeguard, Wales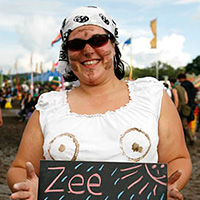 I worked Latitude 2008 as a CAT and had a much better time that I ever could have imagined. I went on my own and didn't really know anyone when I got there, but the people working alongside me were all really great. We were all there for the same reason and everyone got on great. I made some really cool friends, and despite having to work, had the time of my life. It's a fantastic opportunity to get to a festival if you can't afford it, or don't have anyone to go with, and still have a fabulous experience
Zee
Administrator
Volunteer at Festivals
Connect with Hotbox
Hotbox Events Community