Festival Photo Galleries Updates!
22 Dec 09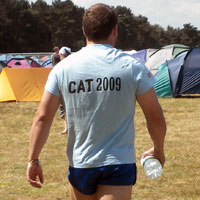 New photos from the 2009 Latitude Festival, Reading Festival and Leeds Festival have been added to the Hotbox Events Photo Galleries!
You can visit the Hotbox Events Galleries by clicking here.
Many thanks to all who have sent over photos!
It's great for new volunteers to be able to see what working at a festival is like by viewing the galleries on the Hotbox website – so if you do have any photos you'd like to see on the website please email them over to info@hotboxevents.com.
Also, out of those we receive – we pick a few each year to be used for the next year's publicity so who knows, send over your photos you could be on the homepage of the official 2010 Reading Festival, Leeds Festival and Latitude Festival websites!