2012 Latitude Festival Volunteering Info
27 Jun 12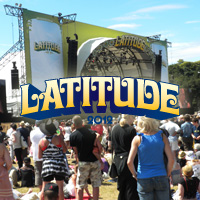 The Hotbox Events 2012 Latitude Festival Event Staff, Festival Stewarding and Volunteering Info Pack is now available for download in Hotbox Events PAAM!
Within the Latitude Festival Info Pack you will find contact, travel and arrival info, where and when you're expected to book in at the festival, info about passes, stewarding shifts, food, staff and volunteer briefings and training, emergency procedures, volunteer roles and responsibilities, security, festival CCTV, health and safety, communications, event environmental concerns and more!
Please make sure you read the event staff and volunteering info pack before you arrive at the 2012 Latitude Festival!
To view and/or download please:
Login to Hotbox Events PAAM.
Select the Latitude Festival Event Info button.
Read the PDF (downloads section).
Any questions, please contact us.