Ready for the 2012 Latitude Festival?
06 Jul 12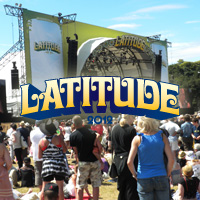 If you'll be joining Hotbox Events at the 2012 Latitude Festival next week please make sure you take a moment before you leave for the festival to make sure you have all you need!
Please login to Hotbox Events PAAM and download the Latitude Festival Info Pack, Hotbox Events Right to Work Fact Sheet, the Latitude Festival Pixies Info, Festival Republic's Flexi Backpack Extinguisher Guidance and the Hotbox Events Health and Safety at Festival Sites Terms and Conditions for Employees and Volunteers.
To download the info packs please:
Login to Hotbox Events PAAM.
Select the Latitude Festival Event Info button.
Download the PDFs (downloads section).
Any questions, please contact us.