Free 2017 Festival Tickets
You can gain free 2017 festival tickets for some of the best festivals in the UK by applying to volunteer with Hotbox Events!
Hotbox Events works closely with UK festival organisers; recruiting and managing over two thousand festival volunteers each year.
The Hotbox Events team plays a big part in creating a good atmosphere and helping the festival goers to get the most out of their festivals by providing fantastic customer service and support. By applying to volunteer and joining our festival team you can help us to continue to achieve this!
Volunteering for Free Festival Tickets in 2017
If you would like more information about volunteering at a festival with Hotbox Events for your free 2017 festival tickets please head over to our about page.
If you'd like to apply to join us now please head to our apply page.
Working as Festival Staff for Free Festival Tickets in 2017
When we work at a festival we have a festival staff team of up to 50 staff working in various roles managing our festival volunteers onsite.
Our festival staff positions include:
Festival Site Managers
Festival Project Managers
Festival Staff Supervisors
Festival Arena Supervisors
Festival Campsite Zone Supervisors
Festival Office Managers
Festival Multi-Agency Communications Control Staff
Festival Golf Buggy Drivers
Festival 4x4 Drivers
Festival Minibus Drivers
All Hotbox Events festival staff also get free festival tickets so that they can enjoy the festival when they are not working!
If you're interested in applying for a job working with Hotbox Events as a paid member of our festival staff, please head over to our festival jobs and work page for more information about how to apply.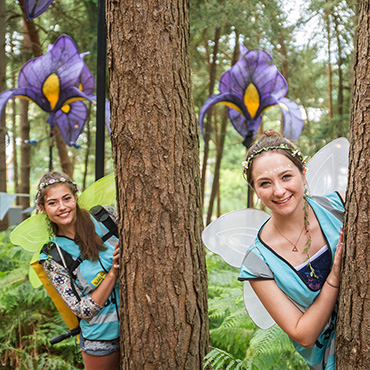 Hellana
(Music Student, Leeds University)
I felt the general running of the company was fantastic. The briefing was to the point and extremely helpful, and all the staff I worked with (Hotbox or not) were brilliant. Hope to see you in 2014!