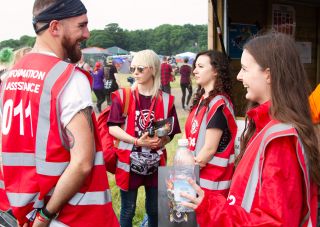 We've now added new functionality to our online festival applications to make applying for festivals easier.
PAAM now asks you to confirm your acceptance of a position at an event - please login and look for the CONFIRM buttons on your overview page.
The CONFIRM buttons only appear once you have been offered a position at an event via PAAM.
If you have any questions about volunteering with us in 2007 please don't hesitate to get in touch. You can reach us via our contact page, or chat with previous volunteers in our forum and via our social networks.