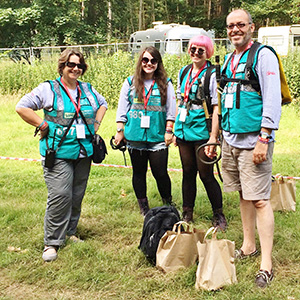 A big thank you to everyone who has sent through feedback and photos following volunteering at this year's Latitude Festival, Reading Festival and Leeds Festival!
If you'd like a look we've been adding your messages and photos to our festival staff and volunteer feedback page.
If you're yet to send us your message and photo it's not too late! Now is the perfect time of year as we've got a little more time in the winter to get the Hotbox Events website updated so please do email over your feedback and a photo if you'd like to be added to our feedback page!
We've got some exciting news for you about 2015's festivals which we'll be posting next week so make sure you check back before the end of the year!