If you're looking for event jobs or event management work experience working at some of the UK's biggest events you can apply to join our event team!
Hotbox Events recruits and manages event staff, paid stewards and volunteers for some of the UK's largest events.
Our event staff and volunteers play a big part in creating a good atmosphere and helping the event attendees have the best possible time at the events. By joining the Hotbox Events team you can help us continue to achieve this!
Applying to work at events
The easiest way to get involved with working in the event industry is to start by volunteering. Volunteering at events allows you to gain experience; add valuable, transferable skills to your CV; network with other event professionals; and most importantly see if working in the event industry is right for you!
As long as you're over 18 years old by the start of the events you're interested in, you can apply to join us. Many of our event volunteers progress to join us in paid staff positions once they have gained some experience working at events, with some even going on to work for major companies in the live event industry like Festival Republic and Live Nation directly! So volunteering at events is a great way to start a career in the event industry!
Applying to volunteer at an event is also the best way to secure your position with us, every year we receive hundreds of applications for the limited number of event jobs we have available.
To find out more about volunteering at events head over to our events page and choose the event you're interested in volunteering at. There you'll find lots of info including when you'll need to arrive at the event, how many volunteer shifts you'll do, how old you need to be to volunteer at events, the kind of things you'll get involved with when volunteering and loads more!
Paid Steward jobs at events
If you're looking for paid event jobs at festivals, our paid steward jobs could be for you! We have paid steward jobs at Latitude Festival, Camp Bestival Dorset and Camp Bestival Shropshire.
Our paid stewards work more shifts than volunteers but still get to enjoy the amazing environment at the events when off-shift! Paid stewards also get loads of other awesome benefits too, like a secure crew camping area with crew car parking, unlimited hot water, tea and coffee, charging points for phone charging, crew toilets and showers and discounted crew catering!
The tasks our paid stewards do depends on the event - you can find more information and apply to join us as a paid steward on our events page.
Event jobs and work with our event staff team
When working onsite at an event we employ a team of between 30 and 50 event staff.
Our event jobs include:
Event Site Managers
Event Coordinators
Event Project Managers
Event Staff Supervisors
Event Arena Supervisors
Event Campsite Zone Supervisors
Event Gate Supervisors
Event Accreditation Staff
Event Office Managers
Event Multi-Agency Communications Control Staff
Event Buggy Drivers
Event 4x4 Drivers
Event Minibus Drivers
If you're not interested in joining us as a volunteer or paid steward and only wish to show your interest in working with us as part of our paid event staff team please, email us via our contact page.
To apply for a paid event staff role, we will need to see your CV showing details of your experience and any relevant qualifications. When we begin the event staff recruitment process for the season - usually a month or so after we start recruiting volunteers - if we have a vacancy that we feel you may be suitable for a member of our event recruitment team will get in touch.
Should you be shortlisted, you will need to be available for an interview either over the phone or face-to-face.
When recruiting event staff we look for relevant festival or event experience - this doesn't need to have been with us but if you have volunteered with Hotbox Events at an event in the past this will help with your application.
Messenger
If there is anything you would like to ask or you would just like to chat with us about working at events, the easiest way is to...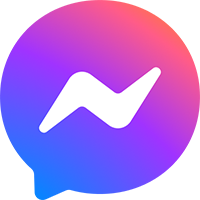 Connect with us on Messenger
Socials
You can connect with us @hotboxevents on Instagram, Twitter, Facebook, and LinkedIn
Connecting with other event staff
If you would like to chat with others who have worked at events with us before head to our Facebook Group and Forum
On Facebook and in our Forum you will find new and returning staff chatting about what it is like to work at events, arranging to share lifts to events, asking and answering questions about working at events and more...
Watch event interviews
If you've not worked at an event before and would like to see what it's like to work at events before applying - make sure you check out our event staff and volunteer interviews!
In our event interviews you'll get to hear the experiences of event staff and volunteers who have joined us, talking about how they found their shifts, how they were treated by the Hotbox Events team at the events they've worked at, what it was like working at events for the first time on their own, taking on more responsibility year on year and progressing from a event volunteer to staff role, and even how the experience and confidence gained working at events has helped with their career progression away from events!
Photos of event teams
Another way to see what working at events is like is to check out some of our event photos!
In our event photo galleries, you will find thousands of photos covering our event history over the past twenty years!
Working solo at events
If you are thinking about working at events but not sure about going solo, please don't worry! Every year more than half of those who work with us do so on their own the first time and then return year on year to meet up with friends they have made whilst working at events!
Questions about event jobs
If you have specific questions about working at events try our event FAQs!
Our event FAQs are regularly updated and packed full of answers to the questions we are usually asked, plus lots of handy hints and tips about event jobs and working at events.
Event Newsletter
We usually send an email newsletter about once a month, if you would like to keep up to date you can subscribe!
The Hotbox Events community
If you'd like to hear and see more from those who have worked at events with us in the past please head to our event community!
On our event community pages you can get an idea of what it's like to work at events with Hotbox Events by browsing our event photo galleries, hear from staff and volunteers who have joined us by watching some event staff and volunteer interviews, chat with returning and new staff and volunteers in our event forum, and read feedback from those who have joined us on our feedback page!
Email
If you would like to drop us an email its info@hotboxevents.com
Phone
You can reach our office by phone on the numbers below...
Tel: 01252849600 (UK) select option 2 for Hotbox Events
Tel: +441252849600 (International) select option 2 for Hotbox Events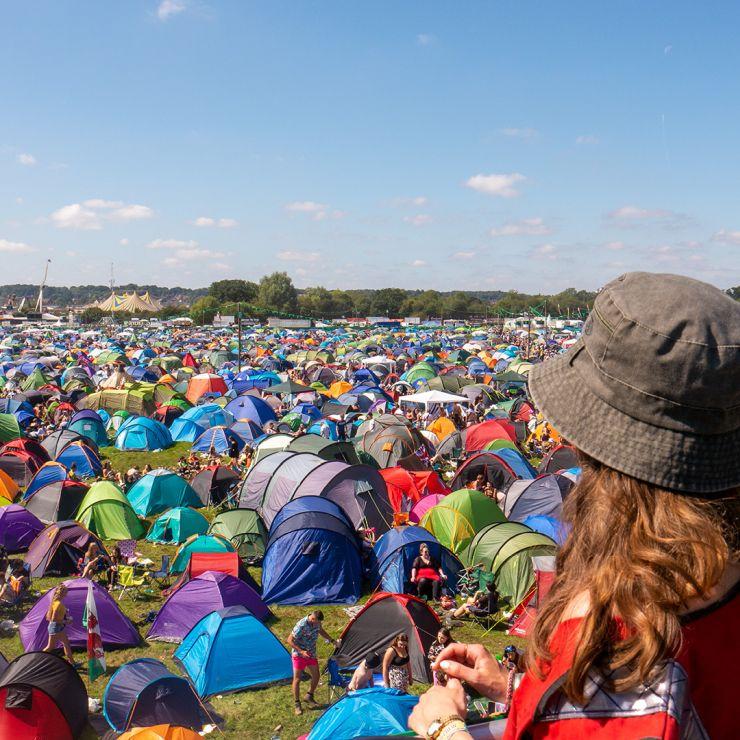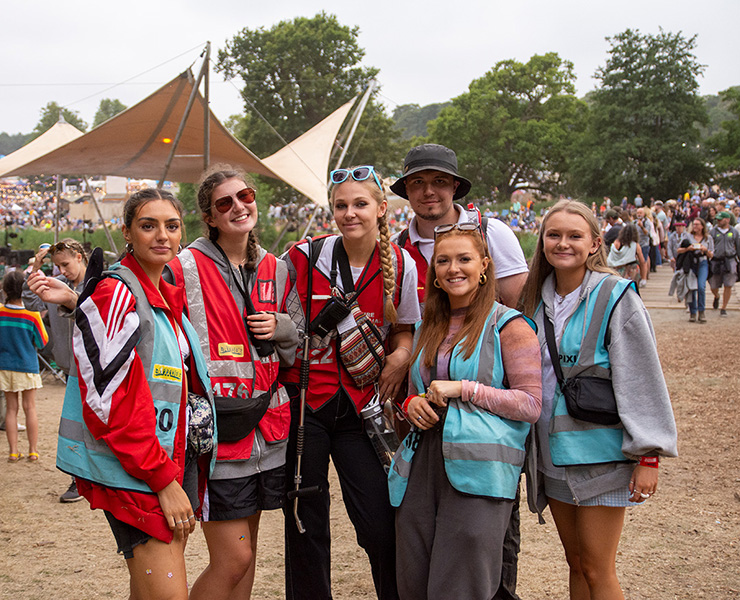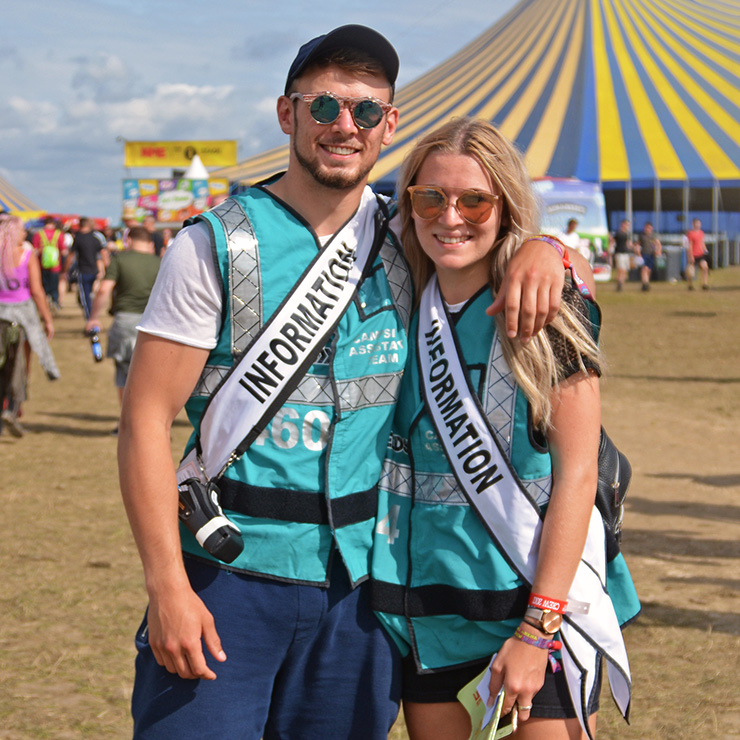 Charlotte
I just want to say a huge thank you for an amazing weekend!

I was volunteering and this was my first time doing this at a festival completely solo. I had the best time!
Everyone was super helpful and although the shifts were quite long, I thoroughly enjoyed them. I met the best people and am still close friends with them after the festival.
I want to also say a huge thank you to Steph and Rachel for helping me get my stuff to the gate on the final day so the coach pick up was super easy for me!
I even got to speak to them about supervisor roles as I have experience in this field so I will definitely be looking into that for next summer. 
read more