Festival and Event Feedback
Thanks to all of your efforts the feedback we've received over the years from the UK Police Force, Festival Promoters and Organisers Festival Republic, Security Teams, Fire Services and Medical Services has been fantastic! You can find some of this below.
Sarah Tschentscher
(Licensing Coordinator, Download Festival 2023)
Hotbox never fail to impress and are an integral part to welcoming and looking after our Downloaders. The DogSquad's energy, commitment and positivity is unique, and Download wouldn't be what it is without them. Thank you!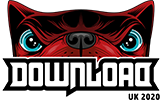 Lucy Kinsella
(Event Manager, Latitude Festival 2022)
The Hotbox team is an absolutely integral part of what makes Latitude such a unique, magical and special experience. The CATs in the campsites, Pixies in the Woods, in fact the whole team, all form part of the Latitude family to ensure the festival is not only safe and enjoyable but an experience to remember for all who attend. Operationally, I wouldn't ever want to do it without our extended Hotbox family – THANK YOU.

Rob da Bank and Josie
(Founders, Camp Bestival Dorset and Camp Bestival Shropshire 2022)
As ever Hotbox were on amazing form at both Camp Bestivals. I love working with Hotbox as the team really gets our friendly and welcoming approach to festivals and are always super helpful and smiling however long they've been working or whatever their latest task. We really couldn't do what we do without such a great team.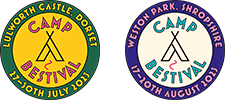 Jeanie Leach
(Licensing Coordinator, Leeds Festival 2022)
I want to say a huge thank you on behalf of Leeds Festival to all the Hotbox volunteers that took part in this year's show. The Hotbox staff and volunteers play such an integral part in keeping our festival-goers safe at what is, for many, their first ever festival. It is a pleasure to work with Mark, Emelia, and the rest of the team and I look forward to working with Hotbox again next year.

Vicki Smith
(Project Manager, Camp Bestival Dorset and Camp Bestival Shropshire 2022)
A huge thanks to all those who worked at Camp Bestival Dorset and the first ever Camp Bestival Shropshire! The Hotbox team is perfect for the Camp Bestival audience! You're smiley, knowledgeable, approachable, and really good at your roles! You're a huge asset to the Camp Bestival team and the Hotbox management staff are a pleasure to work with in advance and during the festival. Thank you again and we're looking forward to seeing you in the same fields in 2023!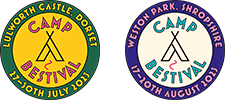 Claire Armstrong
(Event Manager, Reading Festival 2022)
Thank you to every single one of the Hotbox volunteers from all of us at Reading Festival. We couldn't do it without you and each role makes such a difference to the operation of the show. You are our eyes and ears so thank you for continuing to choose to come to Reading with Hotbox! Please come back!

Beth Moseley
(Licensing Assistant, Download Festival 2022)
A huge thank you to the Hotbox Dog Squad volunteers and staff – we couldn't have done it without you! We are very lucky to have such a dedicated group of volunteers to welcome the Download fans to their favourite event and we hope to see you again next year!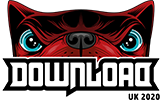 Charlotte Oliver
(Licensing Coordinator, Reading Festival 2022)
To each and every one of our Hotbox Events volunteers this year, thank you for doing such an amazing job with a smile on your face. Whether you surveyed the campsites from one of the fire towers relaying key information back to our control room, patrolled the miles of fields to keep everyone safe, or held a static position to provide helpful directions and information, we really couldn't run the show without you! Most importantly we really hope you enjoyed your time at Reading Festival 2022 as we would love to have you back for 2023. Thank you again, we hope to welcome you back again next year.

Tom Lyon
(Reading Festival Licensing Office 2015)
A massive thanks from all at Festival Republic for the Hotbox CAT teams who worked tirelessly in tough conditions at Reading Festival 2015. Your efforts helped us make Reading a massive success and this was down to each and every one of you. Whilst it was rain in the sky, it was smiles on all of your faces and our campers recognised this giving us very positive feedback. We hope to see you all again next year!

Emily Kay
(Reading Festival Licensing Office)
A huge thank you from the team at Reading Festival to all of our hard-working CAT volunteers. You helped us to make the 2014 Reading Festival one of our greatest ever! We had great weather, a great team and such positive feedback. We couldn't have done it without you all, so a big thank you to each and every one of you!

Jamie Newson-Smith
(Leeds Festival Deputy Licensee)
I'd like to say a huge thank you to all the Hotbox CAT and HAT volunteers who made Leeds 2013 a success. Every year the teams get better, and they bring with them enthusiasm and commitment which is reflected in the great feedback we receive from festival goers and staff. Despite the rain and mud, the CAT and HAT volunteers continue to bring a smile to everybody's faces with their upbeat and friendly approach. We hope you enjoyed it as much as we did and we look forward to having you all back next year!

Nicky Hodgson
(Reading Festival Deputy Licensee)
Thank you to all of the hard working Hotbox Events CAT and HAT volunteers for helping in making the 2013 Reading Festival one of the greatest ever! The sun shone, the arena was huge and the festival goers all seemed to have a great time, so a big thank you to all of the Hotbox staff and volunteers who helped to make Reading 2013 the success it was.

Sarah Tschentscher
(Latitude Festival Deputy Licensee)
The Hotbox Events CAT and HAT volunteers that worked at the 2013 Latitude Festival made a big impact on the festival goer's experience. They welcome and help our festival visitors every step of the way in a friendly, committed and enthusiastic manner - they are absolutely invaluable and greatly appreciated by everyone.

Harmony Blake
(Leeds Festival Deputy Licensee)
Thank you very much indeed to every single CAT & HAT that did such a great job at the Latitude and Leeds Festival this year. Once again the presence and helpfulness of CATs & HATs has made a significant difference to our festival goers' experiences onsite. We are very grateful for all of your hard work. Many zone managers have told us that your commitment and enthusiasm astounded them. It wouldn't be the same without you. We hope you enjoyed it and hope you will come back and join us again.

Nicky Hodgson
(Reading Festival Deputy Licensee)
Many, many thanks to Edd, Tavis and all the CATs for their hard work at Reading 2010. The management of the campsites was a huge improvement on previous years, and the CATs were a very big part of that success. Thank you and I look forward to working with you again in 2011.

Dave Ingram
(Festival Republic Campsite Manager, Latitude Festival 2010)
Could you please pass on my thanks to all the CATs and HATs who volunteered at 2010's Latitude Festival.
This year they had a lot to deal with and they did it with a smile on their faces. They were asked to fulfil many different roles during the festival and rose to the challenge every time.
The support team of supervisors and management did an extremely professional job in getting information filtered through to all the volunteers and through them to the public, which during difficult and delicate times was a job very well done.
I look forward to working with you and your team of brilliant volunteers again very soon.

Chief Superintendant Mark Cordell
(Eastern Area Commander)
I want to thank you and your team (Campsite Assistance Teams and Helpful Arena Teams) for all your efforts in promoting crime prevention messages at Latitude 2009.
I felt that the joint crime prevention initiative involving the Campsite Assistance Teams and our Police Community Support Officers was very worthwhile. This was well received by weekend campers and undoubtedly resulted in raising awareness about the importance of safeguarding valuables.
There was an 80% reduction in overall crime at Latitude 2009 compared to 2008, representing a decrease of 96 offences (or 96 less victims of crime). There were two reported thefts from tents, as compared to 100 such offences in 2008. Your team are to be congratulated for their part in this achievement.

Harmony Blake
(Latitude Festival Deputy Licensee)
The feedback that we have had this year about staff, how friendly, how helpful and how good they were, has been tremendous. The Latitude Festival Forum is full of praise for staff in general, as is the suggestions book that was kept inside the Information Tent. We have received a number of letters specifically saying how helpful a member of staff was.
This is absolutely brilliant, and a real credit to you all. We are delighted with this - as you know customer service is so very important at Latitude Festival and we are thrilled that we have, via your excellent work, been able to make such a good impression.
To have achieved that, while reducing tent theft to 10% of last year's levels, is really quite remarkable. The festival was a huge success and thank you all for playing such a key part in it.
Thank you all very much indeed - it is very much appreciated.

Steve Sage
(Latitude Festival Security Coordinator)
You did it! Last year we had 120 crimes the majority of which were theft from tents. This year we had 7 (no I have not missed a zero off!), SEVEN thefts in total of which only two were thefts from tents. Thank you for a wonderful effort. Due to you 113 more people enjoyed the festival this year without falling victim to criminals than last year.

Nicky Hodgson
(Reading Festival Deputy Licensee)
Many thanks to all the staff and volunteers for this year's CATs and HATs at Reading Festival. I know a lot of work goes into the planning and execution of the CATs, and this year HATs too. I do think they give the event a very approachable feel and certainly the CAT presence in the campsites is much appreciated by all. Thank you for 2009, and see you very soon for 2010.

Harmony Blake
(Leeds Festival Deputy Licensee)
Once again the CATs did an absolutely fantastic job at Leeds Festival - we have received many positive comments about CATs that helped out festival goers and made their experience onsite so much better. Thank you so much for all that you do, and please come back next year. We hope you had time to enjoy it as well as do such a good job.

Steve Sage
(Leeds Festival Security Coordinator)
Thank you again for your cheerfulness and dedication to making Leeds a safe and enjoyable festival. You are the eyes and ears of the festival and your contribution to reducing disorder on the last night cannot be overstated. Those who needed you were very grateful for the way in which you helped them. The way you engaged with the festival community helped to build a community spirit on the campsites.

Claire Elsam
(Latitude Festival Licensing Office)
I just wanted to say a huge thank you for all your hard work and commitment during this year's festival.
The crime numbers were at an all time low and I believe this is mainly due to the professionalism and dedication of the work done by those people on the ground, so please pass our thanks onto all of your team.
The feedback from the public has also been very positive; with many compliments on how friendly and safe festival goers were made to feel by the staff.
Professionalism and dedication aside, it is always a joy having you all there!
Roll on Leeds & Reading!!!

Harmony Blake
(Latitude Festival Deputy Licensee)
We are so very impressed with the feedback that we have been receiving about the really really good work that the CATs did this year at Latitude. Many customers have specifically written in to tell us how friendly and helpful you all were. We have read every single one of your shift synopsis forms and we are so pleased to see how hard you all worked, and how many different things you got involved in. You all seemed to really muck in to get the job done, this is absolutely great and so very much appreciated. Your logs are 100% right in terms of the procedures you followed and the work you were doing. No other company achieves this - normally when you read through logs you realize that someone didn't understand something properly and you learn where the holes and where the mistakes in briefing were. There is nothing at all in the CAT logs that demonstrate anything other than you all did a fabulous job. We were particularly pleased to see so many of you being so aware of crime, giving out crime prevention advice and reporting on suspicious characters to your zone manager or to security. Thank you so very much for helping us significantly improve our levels of customer service - in 2007 we received 73 complaints that staff didn't know what they were doing. In 2008 we received 1 (one!). I believe this is thanks to the CATs and this is absolutely brilliant. Thank you so much and please come back next year.