Festival Volunteers and Stewards
Hotbox Events recruits and manages volunteer stewards for UK festivals. Our first festival was the 2003 Leeds Festival, from humble beginnings we've grown from that small team of just 6 volunteers to supplying over two thousand volunteer stewards to festivals across the UK every year!
If you run a festival and would like more information about the volunteers Hotbox Events can provide please contact us.
Our Volunteer and Stewarding Experience
Our management team has been recruiting and managing volunteer stewards for music festivals since the early 90s.
We currently supply and manage teams of up to 850 at the festivals we work with, helping in the campsites, on fire towers, gates, wristband exchanges and in the arenas.
Our Volunteer and Stewarding Services
Our teams provide support and customer service to festival goers whilst working with other onsite agencies to help reduce crime and keep ticket holders safe.
The key areas our volunteer stewards assist with include:
Working in campsites, arenas, on gates, fire towers, and wristband exchanges.
Our stewards are the eyes and ears of the event; trained to be proactive and alert to any potential problem.
Promoting crime awareness and crime prevention to the public.
Working with onsite teams to ensure medical, fire and security issues are dealt with promptly and safely.
Helping to prevent overcrowding and on hand to monitor crowd safety.
Assisting the public to create an environment where they feel safe.
Directing the public, assisting with ingress and egress to help the process run smoothly and effectively.
Supporting ticket holders, providing information about the festival including facilities and performances to ensure they have the best possible time at the festival.
Festival feedback
We've received fantastic feedback from festival organisers and even the UK Police Force! You can find some of the feedback we've received on our festival feedback page.
Volunteer and Steward feedback
We pride ourselves on both the service our festival volunteers provide and the enjoyable working environment we create for our festival stewards.
Volunteering as a steward with Hotbox Events provides a valuable insight into working in the events sector, whilst at the same time being an integral part of the running of the festival.
You can find feedback from our volunteers on our festival volunteer feedback page.
More information
If you run a festival and would like more information about the service Hotbox Events can provide please contact us.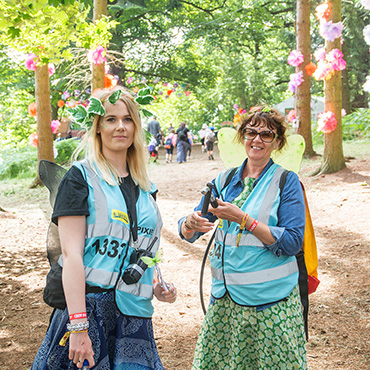 Lizzie
I had an amazing time volunteering at Leeds festival this year. You still get to see (most of) the music but for free and in a nicer campsite!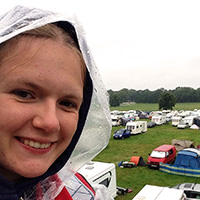 read more
2019 🎶 @CampBestival 🎪 #festival #volunteer applications just opened ✨ #CampBestival Apply now! 👉… https://t.co/AeNhkR7xs0