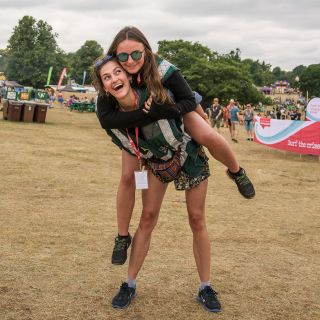 New photos from the 2004 Reading and Leeds Festivals have now been added to the Gallery!
We've had a lot of laughs looking back over this years photos and we're happy to finally share them with you!
If you have any photos you would like us to add to the galleries please send them to the Hotbox Events email address!
The feedback we've been receiving from you via our social channels and email about volunteering at festivals with Hotbox Events in 2004 has been fantastic to read! A huge thank you to everyone who has been in touch!
If you enjoyed your week with us and have a few minutes to send over a paragraph or two for our staff and volunteer feedback page...
Please email this to info@hotboxevents.com
Please attach a photo if you can so this can be added to the Hotbox website too!
Your comments and feedback really helps those in future years get an idea of what working at a festival with Hotbox Events is like so please do get in touch if you can!
Once again a huge thank you to everyone that joined us for such a memorable year!