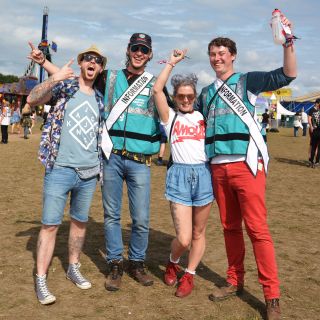 Thank you to all of you who have already inquired and applied for volunteer positions at our 2005 events - we're now at 50% capacity for Leeds Festival  volunteers, so don't hang around if you're thinking of applying!
We plan to send out a briefing pack to all volunteers who have secured their places via paying the deposit, in mid-August. This will hopefully answer many of your questions about the volunteer role at the Leeds Festival. You can also take a read of our FAQs where you can find lots of information about the role, what to bring with, how your shifts will work and more.
In the meantime - please do keep an eye on the Forum - many can be found talking about the volunteer role and questions can often be answered fastest via the forum.
If you would rather email us directly you can do that here.
Again thank you for your applications & we look forward to meeting you all in August!