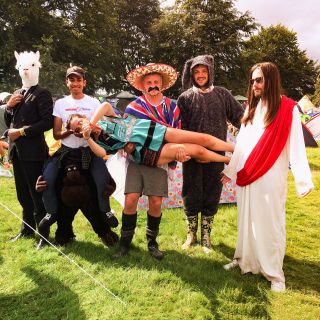 If you intend on bringing a vehicle to this year's festivals please login to your PAAM account and add the vehicle's registration to your profile page.
We need to know this kind of information so we can request enough car parking passes for all of you arriving by car.
You need to add your registration into the box next to "Car Registration". This can be found beneath the text box for the question which reads: "Do you have your own transport? Can you bring others with you?".
For those of you who will be travelling by public transport or lift-sharing we'll have further details available closer to the time of the festivals.