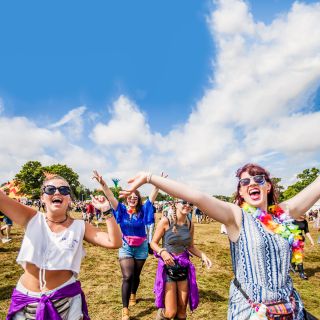 We've received fantastic feedback from Leeds Festival - Festival Republic Zone Managers have specifically mentioned the CATs on nights in Green/Brown and Yellow zones. The efforts you all went to over the course of the week to ensure the safety of the festival goers was great to see. Leeds Festival senior management have been in touch to ask us to send out a special thank you to Phil - the Green/Brown CAT night supervisor on Thursday night - you did a fantastic job and your efforts are very much appreciated.
As always the CATs played a vital part in the success of this year's festival, helping out wherever you could and putting a smile on people's faces at all times of the day.
Generally the feedback has been great regarding the CATs at Leeds - if you weren't part of one of the teams above please don't think your efforts weren't noticed! We very much hope you'll all be back next year!
 If you're missing the festivals as much as we are please keep an eye on our website as we have loads of great photos we'll shortly be uploading to our festival photo galleries for you all to have a look at and remind yourselves of the amazing times we all had.
As we get closer to the end of the year we'll also be sending you more information about joining us next year and when applications will be opening for our 2009 events.