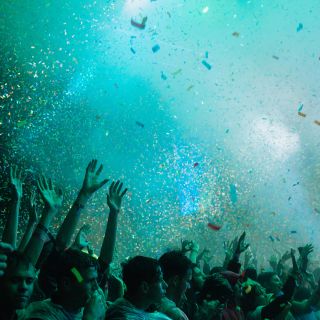 Many thanks to all who worked with Hotbox Events at the 2010 Reading Festival! Please find below messages from Festival Republic's Nicky Hodgson and Hotbox Events' Tavis Russell...
Many, many thanks to Edd, Tavis and all the CATs for their hard work at Reading 2010. The management of the campsites was a huge improvement on previous years, and the CATs were a very big part of that success. Thank you and I look forward to working with you again in 2011.
Nicky Hodgson, Festival Republic, Reading Festival Deputy Licensee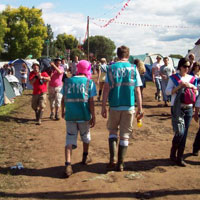 On behalf of the management team I'd like to thank all of the enthusiastic volunteers and staff who worked hard to help make Reading Festival 2010 a successful event!
Despite the heavy rain and high winds during the festival you all put in many hours assisting the damp festival goers through the mud and (even after the heavy downpours and cold) it was great to see so many smiling faces even at the end of your shifts! Extra gratitude goes to those who worked in Green Zone, where the zone caravan was located in the middle of a swamp!
I'd also like to thank Nicky Hodgson, Owen Kent, Fiona Ingram and Phil Collins at Festival Republic for their support before, during and after the event.
You all did a fantastic job and I hope to see you join us again at our events next year...
Tavis Russell, Hotbox Events CAT Manager, Reading Festival 2010