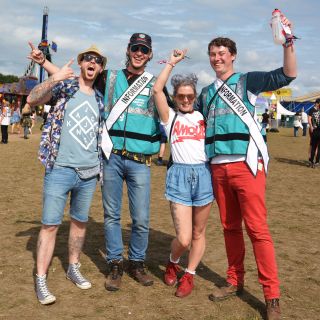 We've just opened the 2013 Hotbox Events Festival Applications!
You can now apply to volunteer with Hotbox at the 2013 Latitude Festival, Reading Festival and Leeds Festival via Hotbox Events PAAM.
If you've already signed up with Hotbox Events PAAM account you can login and apply straight away!
If you're yet to setup an account you can signup here.
We've had many of you getting in touch over the winter asking when applications would be open for our 2013 events. Some of you got in touch within weeks of the end of last year's festival season, well the wait is now over! We would recommend that you don't hang around and get your applications and deposits in nice and early to avoid disappointment.
Last year we closed our applications for Leeds and Reading early due to filling all the available positions and we expect similar to happen again this year. With the lineup announcements for all 3 festivals just around the corner too, we're anticipating a busy couple of months ahead for our applications.
If you have any questions about applying to volunteer with Hotbox Events in 2013 please contact us.