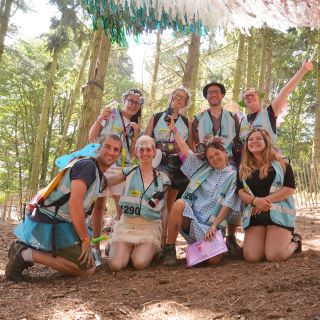 We're now less than two weeks away from the 2013 Hotbox Events festival staff and volunteer applications opening for the Latitude Festival, Reading Festival and Leeds Festival!
If you're yet to setup or update your Hotbox Events PAAM account for the 2013 festival season please head over to PAAM ASAP so you're ready to apply when the applications open on the 4th March.
Don't wait too long to get an account setup  as before you know it we'll be opening application and we wouldn't want anyone to miss out on the opportunity to volunteer and lend a hand to the running of some amazing festivals.
The last few years at all 3 of these festivals have been amazing and we fully expect 2014 to be exactly the same at Latitude, Reading and Leeds.
If you have any questions about volunteering with us at a festival in 2013 please contact us!
You can also check out our FAQs for further information on all aspects of volunteering with Hotbox Events at any of our festivals. For information about the specific festivals, such as event dates and locations of the festival sites you can head to the 'About' pages of our website.
We mentioned in last week's news that we've setup a new payment provider for 2013 festival deposits to save all of our volunteers a little money. Due to this we've needed to update our terms and conditions - please take a moment to read these before applying.