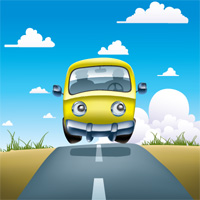 We're now over 50% full for festival volunteer positions at the 2013 Reading Festival, Leeds Festival and Latitude Festival and our festival staff and volunteers are starting to organise lift sharing via the Hotbox Events festival forums!
If you're planning on volunteering at a festival with Hotbox Events in 2013 please head over to our festival forums and add a post to the 2013 lift sharing topic in the forum. If you're looking for a lift to a festival our forums are a great place to get the word out, if you're able to offer a lift to others please add a post to let other volunteers know!
Traveling to a festival by yourself can always be a bit daunting, particularly if you've got a load of stuff to try and lug around on public transport. Lift sharing can solve all these problems. For a start you don't have to worry about how much stuff you've got with you, your not having to rely on buses and trains being on time, you're guaranteed a seat. Lift sharing is also a cheaper alternative, you generally find that you'll be expected to chip in for fuel and maybe a couple of beers but it's almost always cheaper than public transport. 
The other big advantage of lift sharing is that it provides an ideal opportunity to meet fellow volunteers before you even arrive at the festival so if you're attending alone you'll know at least one other person.
Many of our event staff and volunteers arrange to share lifts via the Hotbox Events forum every year - please do try and travel to festivals together if you can!