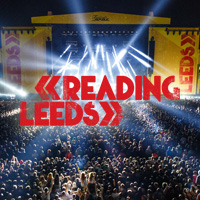 We've now assigned festival shifts for all confirmed 2013 Reading Festival and Leeds Festival volunteers!
To check your shifts please login to Hotbox Events PAAM - your shift is shown as your group at the top of the Event Info page and more details can be found within the PDF shift planner.
We'll be uploading 2013 Reading and Leeds Festival info packs and fact sheets soon so please keep an eye on your email so you know when to login and download these.
The Info Packs and guidance sheets are incredibly important documents that you will need to have read and understood before you'll be able to start your first shift onsite. Once these have been made available, we recommend you download and read them all thoroughly and also bring a copy of the info pack with you.
If you have any questions about working with Hotbox Events at Reading or Leeds please get in touch.