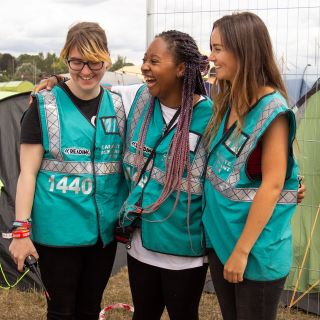 In preparation for the 2013 Hotbox Events festival applications opening at midday on Monday 4th March we've just updated the Hotbox festival photo galleries!
We've been busy sorting through our festival photo archives over the winter and have added hundreds of new festival photos from the Latitude Festival, Leeds Festival and Reading Festival to the Hotbox Events website's festival photo galleries! If you've volunteered with us over the past couple of years head over to the photo galleries and see if you can spot yourself!
If you do happen to spot yourself in one of our photos , it's just in time for you to use the picture to update your PAAM profile picture ready for the 2013 applications to open.
A selection of these photos will also be cropping up in our social media posts on facebook and twitter throughout the 2013 festival season, so keep your eyes peeled for those too.
If you've got any photos from volunteering with us that you've not sent in and you'd be happy for them to be added to the website please contact us!