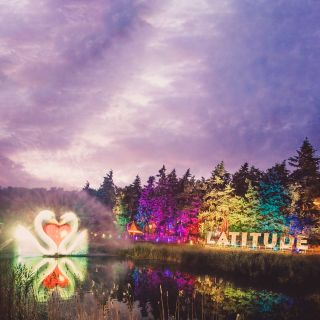 A little over 30 volunteering positions have become available at the 2013 Latitude Festival so we've just reopened deposit payments for Latitude! Please note this is the last time we plan to reopen Latitude 2013 for new festival volunteers.
If you applied to join us at Latitude after we filled up in April then you won't have been able to pay your deposit to confirm your position. We've now turned the deposit payment option back on again in Hotbox Events PAAM - if you login you should now be able to pay your Latitude deposit via your overview page!
If you've applied and paid your deposit to volunteer at the 2013 Reading or Leeds Festival with Hotbox you can join us at Latitude without paying another deposit via one of the two options below:
If you've already applied to Latitude you need to click the 'pay deposit' button next to Latitude on your PAAM overview page and this will mark your account as paid for Latitude.
If you've not applied for Latitude you just need to apply via PAAM and your account will automatically be marked as deposit paid for Latitude Festival.
If you'd like further information about volunteering with Hotbox at Latitude Festival please head over to our Latitude Festival Info page.
If you'd like talk with us about volunteering with Hotbox Events at Latitude please get in touch.