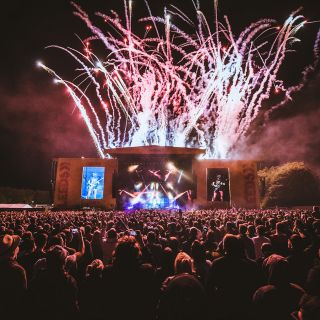 In 2013 Hotbox Events has been asked by Leeds Festival to manage the largest team of volunteers we've ever had at the festival - in total we'll have a team of over 800 staff and volunteers!
It's because of your hard work over the last 10 years at Leeds that we've been able to keep increasing the number of volunteers at the request of Festival Republic. We're incredibly proud of all our volunteers efforts in playing their part in making Leeds the festival it is today.
If you want to play your part in creating an amazing festival atmosphere and continuing to make Leeds Festival one of the best festivals in the world, then now is your chance.
The Leeds Festival volunteering positions have been going fast and we've now only got 90 volunteer positions remaining for the 2013 festival! If previous yewars are anything to go by we don't expect that these remaining places will be available for too long, so we would recommend getting your applications in and paying your deposit in order to secure your place.
If you'd like to join Hotbox Events at the 2013 Leeds Festival you can apply online via Hotbox Events PAAM.
Please remember that we only offer a volunteering position once a refundable security deposit has been paid.
If you have any questions about working with Hotbox Events in 2013 please get in touch.