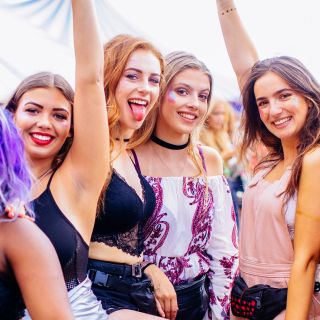 We're now only days away from arriving at the 2013 Latitude Festival and we hope you're all looking forward to it as much as we are! Our Latitude event staff will be onsite from Monday 15th July, if you're volunteering with Hotbox Events you're welcome to arrive from midday on Tuesday 16th.
Hopefully you've already downloaded your info packs from Hotbox Events PAAM which provide all the important work related facts and are now getting down to the as important planning of how to enjoy the rest of your time at the festival!
To help with your festival frolicking, our friends over at the PAAM Event Management Software blog have just posted their 2013 Latitude Festival Hints and Tips Guide!
The new 2013 PAAM guide talks about the different Latitude arenas and stages, bands and acts big and small, the amazing spectrum of comedy, food beyond the standard festival burger and more! In previous previews it's usually the main stage line ups that get the most attention, however Latitude is so varied that you could pick any stage and expect some incredible artists. The BBC 6 Music Stage at Latitude this year is the one to watch, be sure to set some of your weekend aside for spending some time in the 6 music tent, you won't regret it.
This year The BBC Radio 6 Music Stage welcomes Texas, headed by Scottish treasure Sharleen Spiteri, they'll be banging out some all time classics on the Friday night. Other acts with checking out if you're not already a fan are Beth Orton and Alt-J. These guys are sure to become festival favourites with some unforgettable tunes you'll be humming to yourself for days. If that's not enough for you then get yourself ready for a night to remember on Sunday as Disclosure and Rudimental will be bringing the weekend to a close on the 6 Music stage.
If you have any questions about working with us at Latitude please get in touch.