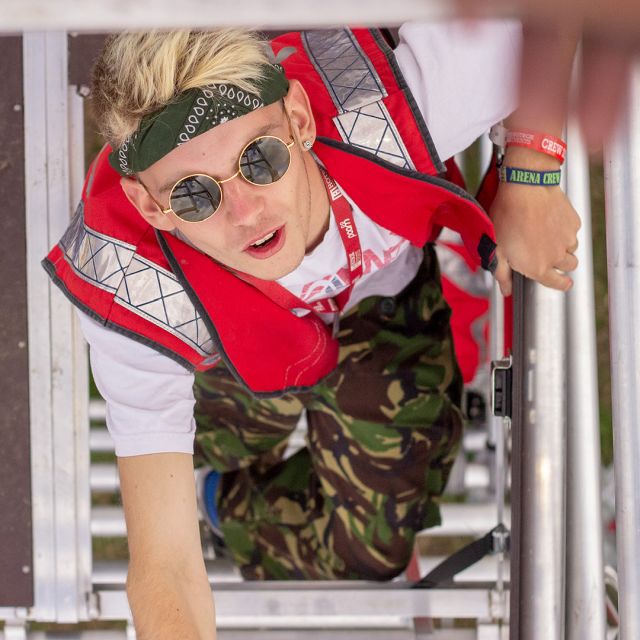 With all of the new Latitude, Reading and Leeds line-up announcements and with the weather finally starting to improve this can only mean we're getting close to the start of the UK's summer festival season!
We've been receiving all sorts of questions from our volunteers keen to find out more about volunteering at the Latitude Festival, Reading Festival and Leeds Festival so we'll do our best to cover the most commonly asked below!
As a first port of call with festival volunteering queries please do try dropping into our regularly updated festival FAQ as there is lots of info in there covering a myriad of topics.
Your festival shifts will be allocated using the Hotbox Events PAAM App. We'll be uploading shift preferences for Latitude Festival soon so you can login and choose your festival shift preferences. You can find out more about festival shift allocation in the FAQ.
Not long after this we'll be uploading your festival info packs, health and safety docs (yes sorry - you must read them!) and the UK borders and immigration fact sheets. All of which you'll be able to login and download as PDFs from the Hotbox Events PAAM App.
As soon as the festival shift preferences have been setup in PAAM and the festival info packs have been uploaded we'll email you to let you know.
If you're starting to think about festival packing we advise heading over to the PAAM Volunteer Software blog and checking out the posts below:
The Festival Survival Guide
Festival Camping and Essentials Checklist
Festival Fashion and What to Wear at Festivals Guide
Staying Safe at Festivals, Festival Safety and Security Guide
Surviving Hot and Wet Festivals Guide
The Festival Food, Eating and Cooking Guide
If you have any questions which are not answered by the above please don't hesitate to get in touch!