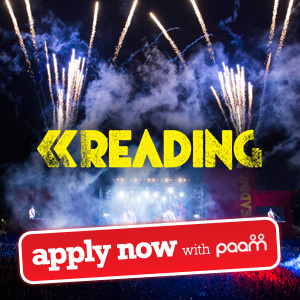 Following cancellations we now have 50 positions available at the 2014 Reading Festival so we've reopened volunteer deposits in Hotbox Events PAAM!
We've received a lot of interest from volunteers keen to join us at Reading this year so if you'd like to volunteer at Reading please login to apply and pay your deposit ASAP!
You can find out more about volunteering at Reading Festival with Hotbox Events by heading to our:
If you have any questions about volunteering at Reading please don't hesitate to get in touch!