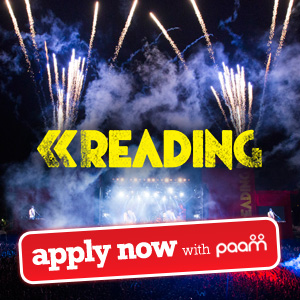 We're now full for volunteer positions at the 2014 Reading Festival so the option to pay deposits has been turned off.
We've left applications for Reading Festival open as we usually reopen events once or twice a season to refill positions that have become available due to cancellations.
If you were hoping to join Hotbox Events volunteering at the 2014 Reading Festival but you've missed out on paying your deposit please apply via Hotbox Events PAAM and we'll get in touch if we reopen Reading Festival volunteering later in the festival season!
Please note that cancellation spots usually go very quickly so if you're keen to volunteer with us in 2014 we'd advise applying to join us at the Leeds or Latitude Festival!
If you have any questions about volunteering with us in 2014 you can find further information in our festival FAQ, get in touch via our contact page or talk with volunteers in our festival forum.