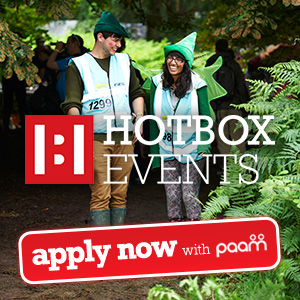 The 1st to 7th June 2014 is UK Volunteers' Week!
To celebrate this we'd like to send out a huge thank you to all of the volunteers who have joined us over the past 11 years and of course all of the new volunteers who will be joining us for the first time this summer!
It's incredibly rewarding to work with Hotbox Events and this all down to the fantastic work of our volunteers!
Every year we receive glowing feedback from event organisers about your professionalism, enthusiasm, and how you've helped so many get the most from their festival.
As important is the feedback you send about your experience volunteering with us. We always love to hear about the fun you've had, new friends you've made and skills you've learnt!
So again, a huge thank you to all of our volunteers!
See you in a field soon!