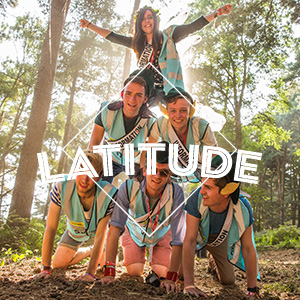 If you've had your 2015 Latitude Festival volunteer position confirmed with Hotbox Events you can now login to Hotbox Events PAAM and choose your festival shift preferences!
There are 25 volunteer shifts available at Latitude Festival, please make sure you indicate a preference for each volunteer shift as PAAM won't let you save your preferences until you have!
We plan to start allocating 2015 Latitude Festival volunteer shifts the week beginning Monday 15th June so please make sure you choose your festival volunteer shift preferences by Monday 15th at the very latest!
To choose your Latitude Festival volunteer shift preferences you need to:
Login to Hotbox Events PAAM.
Select the Latitude Festival Event Info button.
Scroll down to the Event Preferences section.
Read the Shift Planner in the Shift/Group Details section.
Choose your Shift Preferences via the Shifts/Groups Available dropdowns.
Save your preferences using the button at the bottom!
Once we've allocated you a shift it'll be displayed on your Hotbox Events PAAM overview page.
Also don't forget that if you're volunteering with friends you need to make sure you've added their names to your PAAM profile - this is your last chance before festival shifts are allocated!
For further information about how shifts are allocated please read the information within the shift planner PDF.
Any queries please contact us!