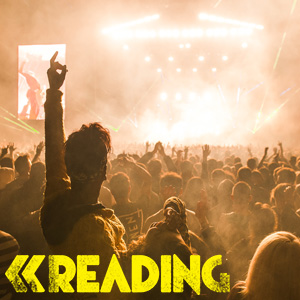 A big thank you to everyone who has applied to volunteer with us at the 2015 Reading Festival, all volunteer places have now been filled so the option to pay deposits has now been turned off.
As usual we've left volunteer applications open for Reading Festival as we often reopen to fill positions that have become available due to volunteers cancelling their spots.
This means if you were hoping to volunteer at the 2015 Reading Festival but you've missed the opportunity to pay your deposit you can still login to Hotbox Events PAAM and apply to volunteer with us at Reading.
If we reopen deposits for Reading Festival we'll then get in touch once you're able to login and pay your deposit to secure your place. In the meantime please make sure all your contact details are up to date in PAAM so you can be one of the first to know if we reopen applications. If you wish to update your email address you can do so by logging into your PAAM account and clicking on the "settings" tab at the top of the page, don't forget to save any changes you make before logging out.
Cancellation spots usually go very quickly so if you're keen to volunteer with us in 2015 please make sure you login and apply to volunteer at Reading Festival ASAP!
If you have any questions about volunteering with us in 2015 you can find further information in our festival FAQ, chat with other volunteers in our festival forum, and find our contact details on our contact page.