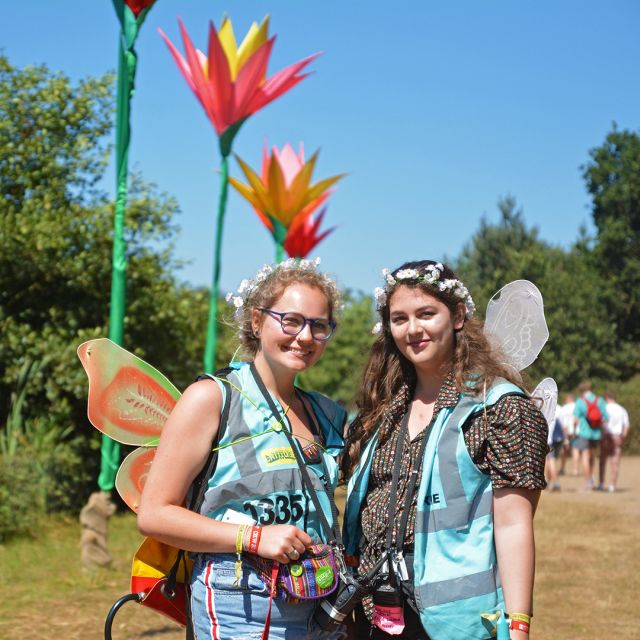 We're now just 4 weeks from arriving onsite at the 2015 Latitude Festival!
If you'd like to join us there we have 39 volunteer places still up for grabs which you can apply for here.
We need to close the Latitude Festival volunteer application on Friday 3rd July as this is the final PNC deadline for Latitude staff and volunteers, so if you'd like to join us please make sure you apply and pay your deposit before next Friday!
Once you have applied and received your confirmation email from us, you can then login and choose your shift preferences. There are 25 shift preferences to choose from for Latitude Festival , with the details for each shift available via the shift planner which you can view in the event info section.
If you'd like to have a look at what volunteering at Latitude is like you can head over to our festival photo galleries which are full of photos of our staff and volunteers working at Latitude Festival.
Our festival forums are also getting busier now we're getting close to our first festival of the summer and it's a great place to chat with both experienced and new Hotbox Events volunteers.
For anything you might be wondering our festival FAQs are a great first port of call.
If you'd like to have a chat with us about volunteering at Latitude please don't hesitate to get in touch!