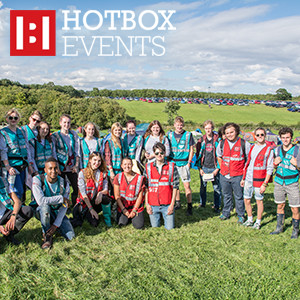 >A huge thank you to everyone who volunteered at a festival with Hotbox in 2015 and has sent through feedback for the website!
We've now added all of the feedback and photos received to our staff and volunteer feedback page.
The staff and volunteers feedback page is a brilliant place for those who haven't worked at a festival before to get an idea of what it's like, so you taking the time to send us your comments after volunteering with us is really appreciated.
If you're yet to send us feedback following volunteering with us at Latitude, Reading or Leeds Festival in 2015 it's not too late. If you have a few minutes to write a couple of lines please email them over.