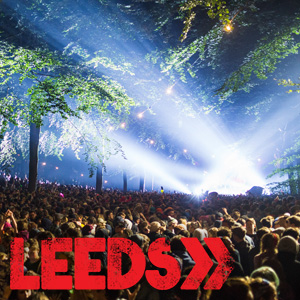 Following all of our Reading Festival volunteer positions being filled we've been inundated with applications and questions about volunteering at Leeds Festival!
If you'd like to join us at Leeds Festival this summer don't worry we have a huge team of over 800 people at Leeds so currently still have volunteer positions available! We're now a little over 50% full for Leeds but this means there are still well over 300 places up for grabs!
If you'd like to join us as a volunteer at Leeds Festival you can apply and pay your deposit to secure your position using the Hotbox Events PAAM app.
Please remember that volunteer positions are only offered once a refundable security deposit has been paid, you can find out more about why you need to pay a deposit in our festival FAQs.
Also don't forget the earlier your position is confirmed the more likely you are to get one of your top shift preferences at the festival!
If you have any questions about volunteering with us at Leeds Festival there is a wealth of additional info in our festival FAQ, you can chat with experienced staff and volunteers in our festival forum and social channels, or if you'd prefer to chat with us direct you can find our contact details on our contact page.
Looking forward to seeing you in a festival field soon!