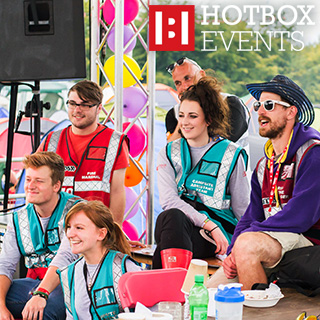 We've just opened the 2016 Latitude Festival, Reading Festival and Leeds Festival volunteer applications!
If you already have a Hotbox Events PAAM account, you can login and apply now!
If you don't yet have a Hotbox Events PAAM account, it's quick and easy to sign up here.
Please remember that you will only be offered a position once you have applied and paid your volunteer deposit, and the earlier you apply and pay your deposit the more likely you are to get your top choice of shifts at the festivals!
You can find out more about deposits and shift allocation in our FAQ.
If you have any questions about volunteering at festivals with Hotbox Events in 2016 you can find lots of info on our website. The FAQ is full of answers to questions we're regularly asked; in the forum you can chat with volunteers who regularly join us at Latitude, Reading and Leeds, and if you'd like to have a look at some photos of the Hotbox team working at festivals head over to our festival photo galleries!
If you can't find the answer to your questions on the website, as ever please don't hesitate to get in touch.
Happy applying, and we look forward to seeing you at Reading, Leeds and Latitude this summer!