With the summer sun finally starting to shine and line-ups being announced, we hope you're looking forward to a festival filled summer as much as we are 😊
A big thank you to everyone who has applied to join us at this summer's Latitude, Camp Bestival, Reading and Leeds so far, it's amazing to see your applications coming in and confirming your places is our favourite thing to do each day!
With over 50% of this summer's places having now been snapped up, if you would like to volunteer with us at 2021's festivals please make sure you apply and pay your deposit ASAP to guarantee your spot!
How to apply
If you already have a Hotbox Events PAAM account you can login and apply now!
If you have not yet setup an account, it is quick and easy to sign-up now!
Paying your deposit
As usual, you need to pay a refundable security deposit to volunteer with us this summer.
When volunteering with Hotbox Events you only need to pay 1 deposit to volunteer at as many festivals as you like each summer!
Deposits are returned within 30 days of the last day of a festival, if you have volunteered with us before your deposit is discounted by 35%. There are no admin fees charged on deposits, so you receive your entire deposit back as long as you complete all of your shifts at the festivals!
Of course, if for any reason a festival does not go ahead, your security deposit will be returned to you in full.
Please remember that we cannot confirm your place until you have paid your deposit!
Choosing shifts
You can choose the shifts you prefer a few weeks before each festival and we will confirm your shifts in advance, so you know when you will be volunteering and can plan your festival schedule!
Messenger
If there is anything you would like to ask or you would just like to chat with us about volunteering, the easiest way is to...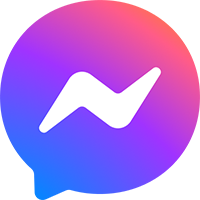 Connect with us on Messenger
Socials
You can connect with us @hotboxevents on Instagram, Twitter, Facebook, and LinkedIn
Connecting
If you would like to chat with others who have volunteered with us before head to our Facebook Group and Forum
On Facebook and in our Forum you will find new and returning volunteers chatting about what it is like to volunteer at festivals, arranging to share lifts, asking and answering questions about volunteering at festivals and more...
Videos
If you have not volunteered at a festival before and are wondering what it is like, checkout some of our staff and volunteer interviews!
In the interviews you will get to hear from volunteers who have joined us talking about how they found their shifts, how they felt they were looked after by the Hotbox team, what it was like volunteering solo for the first time, taking on more responsibility year on year and progressing from a volunteer to staff role, and even how the experience and confidence gained has helped with career progression away from festivals!
Photos
Another way to see what volunteering is like is to check out some of our festival photos!
In our festival photo galleries, you will find thousands of photos covering our festival volunteering history over the past twenty years!
Going Solo
If you are thinking about volunteering but not sure about going solo you do not need to worry, every year more than half of those who volunteer with us do so on their own the first time and then return year on year to meet up with friends they have made whilst volunteering!
Questions
If you have specific questions about volunteering at festivals try our festival FAQs!
Our festival FAQs are regularly updated and packed full of answers to the questions we are usually asked, plus lots of handy hints and tips about volunteering at festivals.
Newsletter
We usually send an email newsletter about once a month, if you would like to keep up to date you can subscribe!
Email
If you would like to drop us an email its info@hotboxevents.com
Phone
You can reach our office by phone on the numbers below...
Tel: 01252849600 (UK) select option 2 for Hotbox Events
Tel: +441252849600 (International) select option 2 for Hotbox Events
Festival filled summer!
We cannot wait to welcome you to the Hotbox Events team for an amazing festival filled summer 😊