We're excited to let you know we have paid gate stewarding jobs available at Titan in Cardiff next week!
We'll pop all the info below although any questions please don't hesitate to get in touch, or head straight to PAAM to apply now!
Line-up
Thu: Biffy Clyro, supported by Frank Carter & The Rattlesnakes
Fri: Pendulum, Andy C, Sub Focus, Dimension, Holy Goof, TS7 and Hybrid Minds
Sat: Eric Prydz, Camelphat, Franky Wah, Cristoph, Yousef and Syreeta
Sun: Nile Rogers & CHIC, Soul II Soul, Craig Charles, David Rodigan
Role
We will be providing Covid Test Checkers for the event ensuring all attendees have completed the relevant Covid checks prior to entry.
Dates
The event will run for 4 days from Thursday 16th September to Sunday 19th September 2021 at Alexandra Head on Cardiff Docks.
You need to be onsite by early afternoon of Thursday 16th September.
Shifts
The shift times are (1 shift every day):
Thu: 17:00 - 21:00
Fri: 13:00 - 21:00
Sat: 13:00 - 21:00
Sun: 13:00 - 21:00
Wage
Pay will be £9.25 an hour.
Accommodation
As the event is in a city centre there is no camping available, however there are ample hotels nearby.
Meals
An allowance of £7.50 per shift will be provided for food.
How to apply
If you already have a Hotbox Events PAAM account you can login and apply now!
If you have not yet setup an account, it is quick and easy to sign-up now!
Messenger
If there is anything you would like to ask or you would just like to chat with us, the quickest and easiest way is to...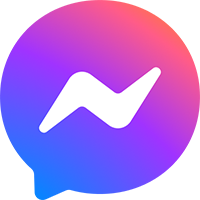 Connect with us on Messenger
Socials
You can connect with us @hotboxevents on Instagram, Twitter, Facebook, and LinkedIn
Connecting
If you would like to chat with others who have worked with us head to our Facebook Group and Forum
On Facebook and in our Forum you will find new and returning staff chatting about what it is like to work at events, arranging to share lifts, asking and answering questions about working at events and more...
Videos
If you have not worked at an event before and are wondering what it is like, checkout some of our staff interviews!
In the interviews you will get to hear from those who have joined us talking about how they found their shifts, how they felt they were looked after by the Hotbox team, what it was like working solo for the first time, taking on more responsibility year on year and progressing into new roles, and even how the experience and confidence gained has helped with career progression away from events!
Photos
Another way to see what working at events is like is to check out some of our event photos
In our event photo galleries, you will find thousands of photos covering our event history over the past twenty years!
Going Solo
If you are thinking about joining us but not sure about going solo you do not need to worry, every year more than half of those who work with us do so on their own the first time and then return year on year to meet up with friends they have made!
Questions
If you have specific questions about working at festivals try our event FAQs!
Our event FAQs are regularly updated and packed full of answers to the questions we are usually asked, plus lots of handy hints and tips about working at events.
Newsletter
We usually send an email newsletter about once a month, if you would like to keep up to date you can subscribe!
Email
If you would like to drop us an email it's info@hotboxevents.com
Phone
You can reach our office by phone on the numbers below...
Tel: 01252849600 (UK) select option 2 for Hotbox Events
Tel: +441252849600 (International) select option 2 for Hotbox Events