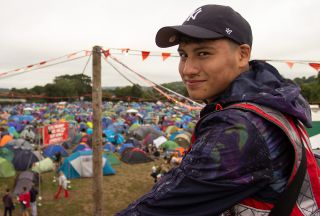 We've just added hundreds of new staff and volunteer photos from the 2007 Reading and Leeds Festivals to our festival photo galleries!
We've also added the new Reading and Leeds galleries to our Facebook page so you can head over and get tagging now!
If you have pictures you'd like to share with us, it's not too late for us to add them in to our galleries for everyone else to enjoy just send them over to us via info@hotboxevents.com
We hope you enjoy looking through them as much as we have, and as always thank you again for your amazing work at this summer's festivals!
See you in a field in 2008!