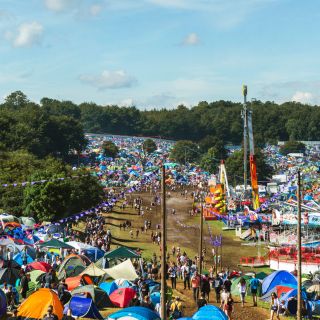 Many of you are hopefully aware of the "Give Me Shelter" campaign which was initiated by Global Hand & Festival Republic at last year's Reading Festival & Leeds Festival, if not, please pop over to the Global Hand website and have a quick read.
What we're trying to figure out now is what to do with all the tents which aren't suitable for re-use - those with broken zips, parts missing and so on.
Suggestions so far have been along the lines of flags & bunting, a popular option within sustainability communities is creating art and sculptures with the broken items or reusing the material for clothing or adding waterproof layers to items.
It would be a real shame after everybody's hard work gathering all these items for any of it to go to waste. So put your thinking caps on and see what you can come up with. If you come up with an innovative way of re-purposing the tents and equipment let us and everyone else know by posting in the Hotbox Events Forum.
We'll have some more info about how we can all support Global Hand again at this year's Reading and Leeds Festivals in our Newsletter in the next few weeks.