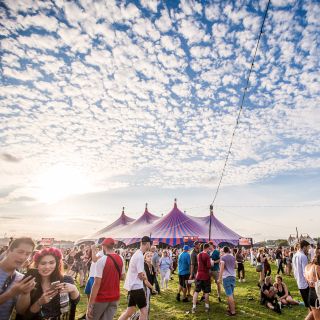 We're doing our very best to go ethical with the t-shirts we give all of our volunteers this year. We're talking with a number of suppliers and are hoping to give all volunteers an ethically produced organic t-shirt in 2009! They are a lot more expensive than non-ethically produced non-organic t-shirts so no promises, although we are trying our very best to make this happen.
There is a bit of a discussion going on about the 2009 t-shirts in the Hotbox Events Forum - even down to the colour they should be! If you'd like to find out more, or perhaps just pop a post in there telling us we should all have more important things to be doing with our time your contribution would be much appreciated.
If you've not visited the forum before, we would encourage you to head over and take a look even if the discussion surrounding t-shirts isn't of interest to you. The forum is a great resource for finding out lots of key info about volunteering with Hotbox Events from those who have been there done it and got the t-shirt!
There's lots of handy hints and tips to be gained from reading the forum, such as, best types of clothing to pack, what other essentials you might need but haven't thought of, which food traders are the best to eat from if you're not purchasing food from the crew cafe. It's also great for getting chatting to other volunteers prior to arriving at the festivals.
Also don't forget to check out our FAQs for information too, they have details about shift patterns, deposits, proving your right to work in the UK and lots more.