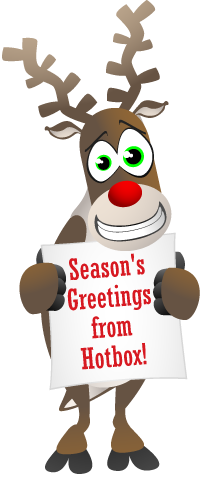 Our very best wishes to all for the festive period, please find below Christmas messages from Steph, Jo and Tavis...
"As 2009 draws to a close we look back at another hugely successful year for the CATs and HATs, not only being the first year as Hotbox Events but also with a larger onsite presence than ever before! The future looks very exciting for Hotbox Events. It's always wonderful to see so many new and returning volunteers and a pleasure to hear your feedback and how you enjoy the opportunity to experience a festival as part of the team.
To all Latitude CATs and HATs, a huge thank you for once again for helping to significantly reduce crime levels and ensure the festival goers experience is all the more enjoyable.
What a year - here's to 2010 - I wish you all a wonderful festive break and look forward to seeing you all again at next year's events.
With best wishes for Christmas and the New Year!"
Steph Newman
Latitude Festival Project Manager
"As the holiday season approaches, I'd like to take this opportunity to thank you all for your work with Hotbox Events and at Leeds Festival. It is volunteers like you who make our jobs an absolute pleasure and help the company grow year by year. We have received so much praise from those we work alongside which makes us very proud of you all!
May your holiday season and the New Year be filled with much joy. We look forward to working with you in 2010!
Merry Christmas"
Jo Shields
Leeds Festival Project Manager
"I'd like to again pass on my gratitude to the CATs & HATs who worked at the Latitude and Reading Festivals in 2009. It was a joy to meet so many enthusiastic volunteers and I hope that I will be able to catch up with most of you again during 2010. I hope that you all have a fantastic Christmas and I look forward to seeing you at a festival site in the New Year... Hopefully without the need to wear waterproofs!"
Tavis Russell
Reading Festival Project Manager