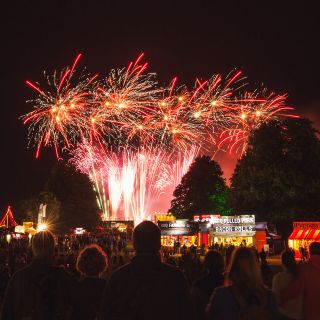 For all those who worked at 2009 Festivals with Hotbox Events and met the Terms & Conditions (please see here for details) deposits will be returned in October.
Very Important - please make sure your address is up to date in your Hotbox Events PAAM account; deposits are returned as cheques posted to the address held for you within PAAM. Every year we spend months cancelling and resending cheques as volunteers forgot to update their address - please do take a moment to check your address is correct in Hotbox Events PAAM!
Due to the time it takes to process the returns volunteers usually receive cheques towards the end of October - we'll do our very best to get the cheques to you ASAP although please don't chase us as it won't speed up your return. If you haven't received your deposit return cheque by the 1st November please contact us then. We will let you know once all cheques have been sent via the news area of the Hotbox Events website.
The feedback from the Reading and Leeds Festival we've received so far has been truly fantastic, so many positive comments about all of your hard work. We've received many complimentary reports and messages of thanks for everything our staff and volunteers did to help make another successful Reading and Leeds Festivals weekend.
Again many thanks for all of your work in 2009 and we hope to see you at another festival soon!