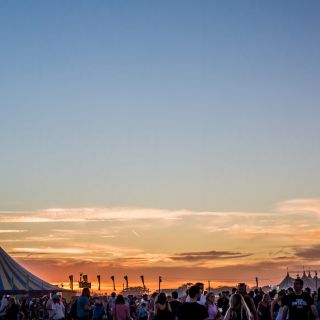 Please find below an email received from an attendee of the 2009 Latitude Festival.
Hi, I just wanted to say a big thank you to the CATs that helped me! I went to the festival on my own and you guys helped me carry stuff and pitch my tent then helped me put my tent down and carried my bags to the car! I couldn't have done it without you!! So thank you so so much!! I hope you will do more festivals! Love Nicole xx
It always lovely to hear from festival goers about how our volunteers have done their bit to improve someone's festival experience and we had many conversations with members of the public over the festival weekend thanking volunteers for their helpful attitude and hard work throughout.
We love hearing from those who have worked with us! If you have a few minutes to write a couple of lines about your experience working with Hotbox Events at a festival and would be happy with this being added to our staff and volunteers testimonial page.
Please email your testimonial with your name, occupation and a photo (preferably a photo of you working at a festival!) to info@hotboxevents.com
We hope you all enjoyed your time with us at Latitude and hope to see you all at Reading or Leeds in August!