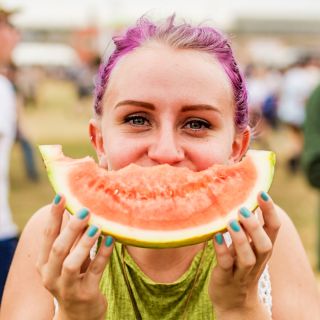 Staff catering for Latitude Festival 2009 is being run by Orange Festival Foods. Orange Festival Foods is making a huge effort to improve on the catering we have experienced in previous years - the service has been developed as a bespoke service for Festival Republic so hopefully we'll all be very well fed this year!
You can view the menu for each day (Tuesday 14th July > Monday 20th July) via the links (thumbnails) below.
The price will be £4.40 per meal via the staff cafe although as a Hotbox Events CAT or HAT you will be able to get vouchers from the CAT & HAT office for the discounted price of £3.99 per voucher - the total value of all vouchers will be deducted from your end of season deposit return.
As in previous years the staff cafe will be based within the crew compound (next to Yellow Gate 1).