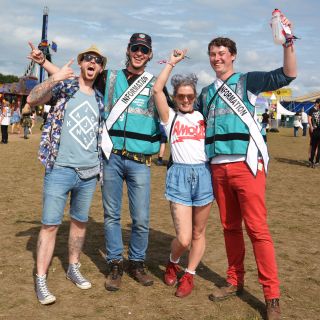 For all those who have a confirmed position at the 2009 Latitude Festival the 2009 Info Pack is now available! This includes further details re travel and arrival, booking-in, shifts, advice about what to bring, briefing and training, food and catering, roles and responsibilities, environmental info and much much more!
You can view/download/print the 2009 Latitude pack by logging into your Hotbox Events PAAM account; you'll see a blue button to the right of the event name titled "INFO & DOWNLOADS". If you click the "INFO & DOWNLOADS" button you will be taken to a page where you can view or download the 2009 Latitude Festival PDF.
We will also be posting you all a copy - this should be with you by the end of this week.
We will have a limited number of spares available onsite so please do try and bring your copy with you!
Some of you may well have a few questions about things not covered in the info packs, in which case there are a few options available to you. Our forum is a hive of activity at the moment with current and previous volunteers exchanging tips and advice about volunteering with Hotbox Events.
Our FAQs also cover several different topics quite extensively as well, so be sure to check those out. If you've still not found an answer then one of our office team will be glad to help when you get in touch.