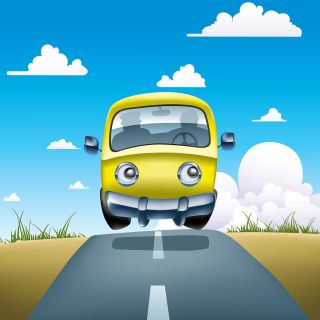 We are now just two weeks away from arriving onsite at Latitude Festival and we're struggling to contain our excitement.
Many of you have been in touch and are getting everything ready to join us for a week of fun in the sun (fingers crossed). For some of you the only thing left to organise is your transport and what better way to get to the festival than by lift-sharing with fellow volunteers.
If you haven't yet arranged to share a lift you may be able to find a spot in a car via the Hotbox Events CAT Forum. If you are driving and have a space or two please do drop into the forum and let others know - a great way to share the fuel costs, help the environment and meet a few fellow volunteers before getting to site!
If you're yet to apply and would like to find out more about volunteering with us this summer please head over to our Latitude and Leeds festival info pages!
If you're thinking about volunteering but not sure about doing it on your own don't worry, every year around half of the 3,000 volunteers who join us do so on their own the first time and then return year on year to meet up with friends they've made volunteering. Arranging a lift-share is one of the easiest ways to make friends with other volunteers before you've even arrived at the festival.
If you'd like to see what volunteering is like you can head to our festival photo galleries where you'll find thousands of photos of our volunteers having an amazing time whilst volunteering with us!
If there is anything you'd like to ask or you'd just like to chat with us about volunteering, please don't hesitate to email or call the office or get in touch via one of our social channels!