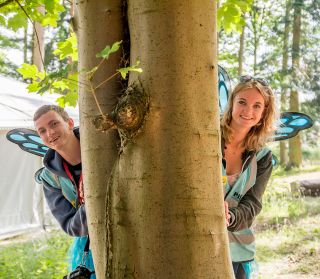 Many thanks to all who have sent us a message about their time working at a festival with Hotbox in 2009!
If you haven't and have a few minutes to write a couple of lines for our Hear From Past Volunteers page; please email your message with your name, occupation and a photo (preferably a photo of you working at a festival!) to info@hotboxevents.com
And dont forget - we pick a few photos each year to be used for the next year's publicity so who knows, you could be on the homepage of the official 2010 Reading Festival, Leeds Festival and Latitude Festival websites!
Your feedback plays a key part in informing those thinking of joining us in in future years; giving an idea of what working at a festival with Hotbox Events is all about and what they can expect to get up to, so please do get in touch if you can!
As always at this time of year, we start to turn our attention to next year and so any feedback you're able to provide to help us improve the experience for our volunteers is much appreciated.