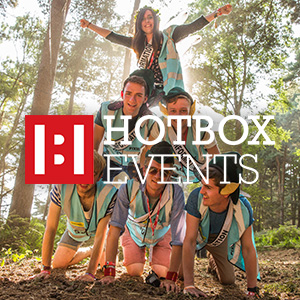 We're now less than 2 weeks from the 2015 Latitude Festival, Reading Festival and Leeds Festival volunteer applications opening!
If you've not yet please put midday on Monday 2nd February 2015 in your calendar as this is when the festival applications will be opening this year!
The first people to know will be those with a Hotbox Events PAAM account as we'll be sending out an email as soon as we open.
If you've not yet got a PAAM account you can sign up here. If you already have a PAAM account please make sure your details are up to date by logging in!
Not long after we've sent out the email from PAAM we'll be posting on our social networks and letting everyone know via our email newsletter - so to make sure you're in the know please follow the links at the bottom of this post to join our newsletter and connect with us on our social channels.
If you have any queries about volunteering with Hotbox Events in 2015 please don't hesitate to get in touch!