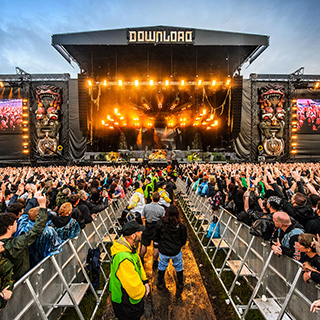 We're just 4 weeks from the 2017 Download Festival!
If you already have your volunteer position at Download confirmed you'll soon be receiving info from us including how to select your festival shift preferences, order your meal vouchers, download your festival info pack and more! So please keep an eye on your inbox for messages from PAAM letting you know when you can login to make your selections and grab your info!
If you're yet to apply to volunteer at Download and would like to join us in June it's not too late!
Head over and apply to volunteer at Download now!
If you'd like to find out more about volunteering at Download you'll find lots of info in the Download Festival section of our website including when you need to arrive, how volunteer shift patterns are organised to make sure you see as much of the festival as possible, the areas and facilities you'll have access to as a Download volunteer, and what to expect when volunteering at Download!
If you've not volunteered at a festival before and have more questions are festival FAQs are packed full of answers to questions we're regularly asked, hints and tips about festival volunteering!
If you're thinking about volunteering but not sure about doing it on your own don't worry - every year around half of the volunteers who join us do so on their own the first time and then return year on year to meet up with friends they've made volunteering! If you head to our festival forums you'll find both new and returning volunteers chatting about what it's like to volunteer alone the first time, arranging to share lifts, and asking questions of those who have done it before...
If there is anything you're unsure of or would like chat though we're always here to help so please don't hesitate to drop the Hotbox office an email or give us a call!
See you at Download!