If you joined us at a festival this summer and have not already received your 2022 deposit return, it is now on its way! ✈️
There has been no slowdown for us following the busiest summer we've experienced for years! We've been flat-out through the first half of September working through all of the post-event documents and notes from this summer's festivals, whilst preparing your deposit returns so they can be back with you as soon as possible!
We're happy to be able to let you know that the final batch of 2022 deposit returns were sent out this week! As usual you'll be receiving a cheque posted to the address in your PAAM Profile. We expect your cheque to drop through your letterbox next week although it can take a few extra days to arrive so please be patient 📮
If you don't have a UK postal address on your PAAM Profile we'll be emailing you to arrange the return of your deposit, if you don't see an email from us soon, please check your spam/junk folders, and add our domain (hotboxevents.com) to your safe senders!
How much will my deposit return be?
We don't take any admin fees, so you'll receive back every penny you paid!
Why do we return deposits as cheques?
For good reason! Please check this FAQ for more info.
Help! I don't live near my bank how can I cash my cheque?
Most banking apps have a feature where you can scan a cheque using the camera on your phone. This means you can cash the cheque as soon as it arrives without leaving your house!
When can I apply to join you at a festival next year?
Applications to join us in 2023 will open in Early 2023 (either late Jan or early Feb). Keep an eye on our socials and newsletter to be the first to hear about when applications will be opening!
And don't forget, now you've joined, your deposit will be discounted by 35% if you'd like to join us in 2023!
We hope to see you again next year! 🎪
Messenger
If there is anything you would like to ask or you would just like to chat with us about, the easiest way is to...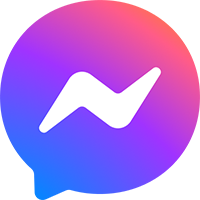 Connect with us on Messenger
Socials
You can connect with us @hotboxevents on Instagram, Twitter, Facebook, and LinkedIn
Connecting
If you would like to chat with others who have joined us head to our Facebook Group and Forum
Questions
If you have specific questions try our festival FAQs!
Our festival FAQs are regularly updated and packed full of answers to the questions we are usually asked.
Newsletter
We usually send an email newsletter about once a month, if you would like to keep up to date you can subscribe!
Email
If you would like to drop us an email it's info@hotboxevents.com
Phone
You can reach our office by phone on the numbers below...
Tel: 01252849600 (UK) select option 2 for Hotbox Events
Tel: +441252849600 (International) select option 2 for Hotbox Events