As the year draws to a close, we're excited to be able to share the awesome feedback we've received from festival organisers thanking everyone who joined us at 2022's festivals!
Latitude Festival
The Hotbox team is an absolutely integral part of what makes Latitude such a unique, magical and special experience. The CATs in the campsites, Pixies in the Woods, in fact the whole team, all form part of the Latitude family to ensure the festival is not only safe and enjoyable but an experience to remember for all who attend. Operationally, I wouldn't ever want to do it without our extended Hotbox family – THANK YOU. Lucy Kinsella, Event Manager, Latitude Festival
Camp Bestival
A huge thanks to all those who worked at Camp Bestival Dorset and the first ever Camp Bestival Shropshire! The Hotbox team is perfect for the Camp Bestival audience! You're smiley, knowledgeable, approachable, and really good at your roles! You're a huge asset to the Camp Bestival team and the Hotbox management staff are a pleasure to work with in advance and during the festival. Thank you again and we're looking forward to seeing you in the same fields in 2023! Vicki Smith, Project Manager, Camp Bestival Dorset and Camp Bestival Shropshire
As ever Hotbox were on amazing form at both Camp Bestivals. I love working with Hotbox as the team really gets our friendly and welcoming approach to festivals and are always super helpful and smiling however long they've been working or whatever their latest task. We really couldn't do what we do without such a great team. Rob da Bank and Josie, Founders, Camp Bestival Dorset and Camp Bestival Shropshire
Leeds Festival
I want to say a huge thank you on behalf of Leeds Festival to all the Hotbox volunteers that took part in this year's show. The Hotbox staff and volunteers play such an integral part in keeping our festival-goers safe at what is, for many, their first ever festival. It is a pleasure to work with Mark, Emelia, and the rest of the team and I look forward to working with Hotbox again next year. Thank you. Jeanie Leach, Licensing Coordinator, Leeds Festival
Reading Festival
Thank you to every single one of the Hotbox volunteers from all of us at Reading Festival. We couldn't do it without you and each role makes such a difference to the operation of the show. You are our eyes and ears so thank you for continuing to choose to come to Reading with Hotbox! Please come back! Claire Armstrong, Event Manager, Reading Festival
To each and every one of our Hotbox Events volunteers this year, thank you for doing such an amazing job with a smile on your face. Whether you surveyed the campsites from one of the fire towers relaying key information back to our control room, patrolled the miles of fields to keep everyone safe, or held a static position to provide helpful directions and information, we really couldn't run the show without you! Most importantly we really hope you enjoyed your time at Reading Festival 2022 as we would love to have you back for 2023. Thank you again, we hope to welcome you back again next year. Charlotte Oliver, Licensing Coordinator, Reading Festival
Download Festival
A huge thank you to the Hotbox Dog Squad volunteers and staff – we couldn't have done it without you! We are very lucky to have such a dedicated group of volunteers to welcome the Download fans to their favourite event and we hope to see you again next year! Beth Moseley, Licensing Assistant, Download Festival
Just like the festival organisers, we're so grateful to you for choosing to join us this summer! We really hope you'll come back next year and help us to make Download Festival, Latitude Festival, Camp Bestival Dorset, Camp Bestival Shropshire, Reading Festival and Leeds Festival some of the best festivals in the world!
When can I sign up?
Applications for 2023 festival volunteering and event jobs will open at midday on Friday 27th January 2023!
To get your application in and your place confirmed as quickly as possible make sure all your info is up to date in Hotbox Events PAAM!
What's it like to volunteer with Hotbox?
If you haven't joined us before and are wondering what it's like, check out our festival staff and volunteer interviews!
You can also join our Facebook group to chat with thousands of our previous staff and volunteers and make friends before the festival!
Messenger
If there is anything you would like to ask or you would just like to chat with us about, the easiest way is to...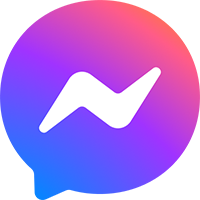 Connect with us on Messenger
Socials
You can connect with us @hotboxevents on Instagram, Twitter, Facebook, and LinkedIn
Connecting
If you would like to chat with others who have joined us before head to our Facebook Group and Forum
On Facebook and in our Forum you will find new and returning staff and volunteers chatting about what it is like to join us at festivals, arranging to share lifts, asking and answering questions about working at festivals and making new friends!
Videos
If you have not joined us at a festival before and are wondering what it is like, check out some of our staff and volunteer interviews!
In the interviews you will get to hear from those who have joined us talking about how they found their shifts, how they felt they were looked after by the Hotbox team, what it was like working solo for the first time, taking on more responsibility year on year, and even how the experience and confidence gained has helped with career progression away from festivals!
Photos
Another way to see what joining us is like is to check out some of our festival photos!
In our festival photo galleries, you will find thousands of photos covering our festival history over the past twenty years!
Going Solo
It's totally normal to be anxious before coming to a festival, particularly if you're coming solo! We get hundreds of messages every year from people wanting to join us but nervous about doing it, so we promise you're not alone! We're a very friendly bunch so if there's anything we can do to reduce your anxiety please get in touch! Try joining our Facebook Group to make friends with others before the festival - there are even a few WhatsApp groups that have been set up too!
Questions
If you have specific questions about joining us at festivals try our festival FAQs!
Our festival FAQs are regularly updated and packed full of answers to the questions we are usually asked, plus lots of handy hints and tips about working at festivals.
Newsletter
We usually send an email newsletter about once a month, if you would like to keep up to date you can subscribe!
Email
If you would like to drop us an email it's info@hotboxevents.com
Phone
You can reach our office by phone on the numbers below...
Tel: 01252849600 (UK) select option 2 for Hotbox Events
Tel: +441252849600 (International) select option 2 for Hotbox Events
Festival filled summer!
We cannot wait to welcome you to the Hotbox Events team for an amazing festival filled summer 😊