What a weekend! 🎆
A huge thank you to everyone who joined us at Reading and Leeds Festival last week – we had a team of close to 1,500 people across the two festivals which is the biggest since pre-pandemic!
Whether you were there for the experience of being part of the staff and volunteer team of a festival, or just to get a little involved and enjoy the event, we were so impressed by your tireless efforts to help the festival-goers have the best time! You knew the protocols and procedures for every situation like the back of your hand and we were so impressed by your confidence in dealing with whatever the festival threw at you!
The other onsite agencies passed on huge praise for your professionalism whilst working in the campsites. From relaying incidents to the zones' security teams, taking festival-goers in need of help to the festival's welfare and medical teams, and promoting fire-safety to assist the fire crew, you all played your part in making Reading and Leeds 2022 happen!
A huge thank you for your flexibility with all the extra jobs you were asked to help with this year - whether it was checking wristbands on the arena gates at Reading or stewarding the silent disco at Leeds, your enthusiasm for the roles was contagious!
New friends were met, new bands discovered, and a whole host of memories made that we hope will last a lifetime! We can't wait to welcome you all back again next year! ❤️ 💛
The feedback we've been receiving from you on socials and email about volunteering with Hotbox Events at Reading and Leeds has been wonderful to read! If you enjoyed your week with us and have a few minutes to send over a paragraph or two for our staff and volunteer feedback page...
Please email this to info@hotboxevents.com
Please also attach a photo of you at Reading and Leeds if you can so this can be added to the Hotbox website!
Your feedback is a big help to those thinking of joining us in in future years; giving an idea of what volunteering at a festival with Hotbox Events is like, so please do get in touch if you can!
We're already planning for next year and your suggestions are always taken into consideration; many of which help us to improve both our service to the festival goers and the experience for our volunteers. We're always up for changing things to improve the volunteer experience - like the change we made earlier this summer; asking our Zone Supervisors to sign out their teams in zone at the end of shifts as we heard you didn't like walking back to the compound to sign out 😊
So, if you do have any comments - good or bad - please don't hesitate to get in touch. We realise nothing is perfect so please don't be afraid of having a moan if there is something you'd like us to take into consideration for 2023!
As you're reminiscing about the weekend, please feel free to tag us in your photo and video uploads on socials! We love to see what you got up to on and off-shift and we'll share our favourites to our own feed too!
Deposits
We're working as fast as we can to get your deposits back to you as soon as possible! Your deposit will be sent as a cheque to the address in your PAAM Profile within 30 days of the last day of the festival - please ensure that the address in your PAAM Profile is up to date!
2023 Festival Season
Applications to join us as a volunteer at Reading and Leeds Festival 2023 will open in Early 2023, make sure you're following our socials and have subscribed to our newsletter to be the first to hear about when they open!
We look forward to seeing you at another festival next year! 🎪
Messenger
If there is anything you would like to ask or you would just like to chat with us about, the easiest way is to...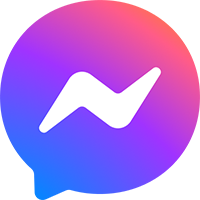 Connect with us on Messenger
Socials
You can connect with us @hotboxevents on Instagram, Twitter, Facebook, and LinkedIn
Connecting
If you would like to chat with others who have joined us head to our Facebook Group and Forum
Questions
If you have specific questions try our festival FAQs!
Our festival FAQs are regularly updated and packed full of answers to the questions we are usually asked.
Newsletter
We usually send an email newsletter about once a month, if you would like to keep up to date you can subscribe!
Email
If you would like to drop us an email it's info@hotboxevents.com
Phone
You can reach our office by phone on the numbers below...
Tel: 01252849600 (UK) select option 2 for Hotbox Events
Tel: +441252849600 (International) select option 2 for Hotbox Events